LED Magic Bulb


Specification:
•Base: E27 E26
•Power: 4W
•LED quantity: 26 pieces (180 lumen)
•Electronic supply is cut off, can work as a emergency bulb & flashlight and can last about 3.5 hours
•Electronic supply is on, will work as a normal bulb
•2000mAH Lithium-battery, can use more than 500 times
•Charging time: approx 5 hours
•Material: ABS PC
•Size: 65 x 65 x 102mm
INSTRUCTION MANUAL
DESTRIPTION :
Dimension: 65 x 65 x 102mm
Material: ABS PC
Weight: 170g


SAFETY INSTRUCTION:
Before Using this Unit for the first time, read the notes for this manual and take into account all the warming contained therein.
Radiation of the LEDs!Protect your eyes!Never look into the beam of the LED.if you suspect that your sight is damaged,consult the doctor.
Keep electrical appliances out of reach of children.Never let children use electrical appliances unattended.


INSTRUCTION:
Multi Functional Emergency bulb lamp, can be used as General led bulb up to 90%energy saving; as emergency lamp providing 3.5 hours continuous lighting even when electricity is off; and you could also just pull down the handle and turn it into hand-held flashlight for outdoor, reading, etc.


TECHNICAL DATA:
Power Consumption:4w
Voltage Range:AC85-265V
Lumen Output:180 lm
Beam Angle:45°
Frequency Range:50-60HZ
Color Temperature: Warm
Battery:2000 mAh lithium battery
Charging time: approx 5 hours
Battery recharged over 500 times
Continuous light time:3.5 hours


Instructions for use :
DC

● Turn on the flashlight

●Recharging the battery when the electricity supply is turned on

●Light bulb is on when the electricity is cut off

OFF

●Turn off the light bulb for the purpose of recharging battery only

AC

●Turn off the flashlight

●Recharging battery when the electricity supply is turned on

●Light bulb is off when the electricity supply is cut off

Indicator light

●charging:red

●fully charged:green


Leaflet



Warm white and cool white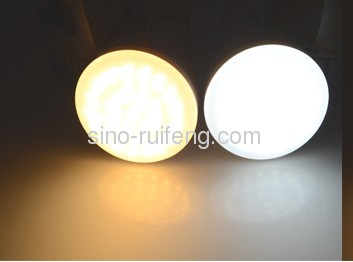 Spec. pictures: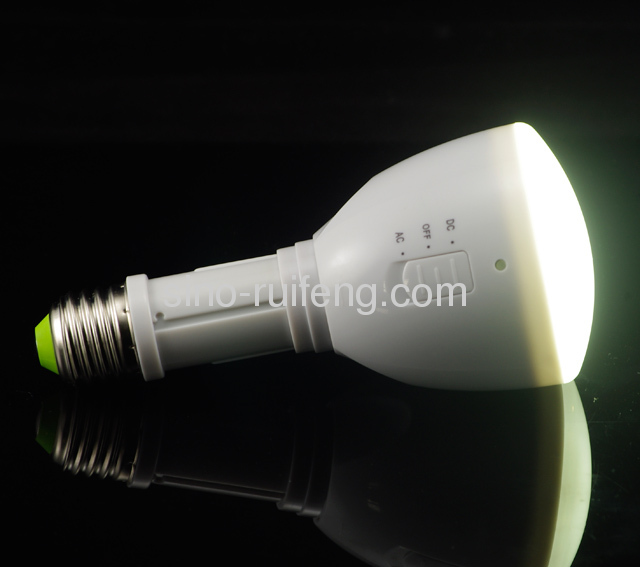 LED Magic Bulb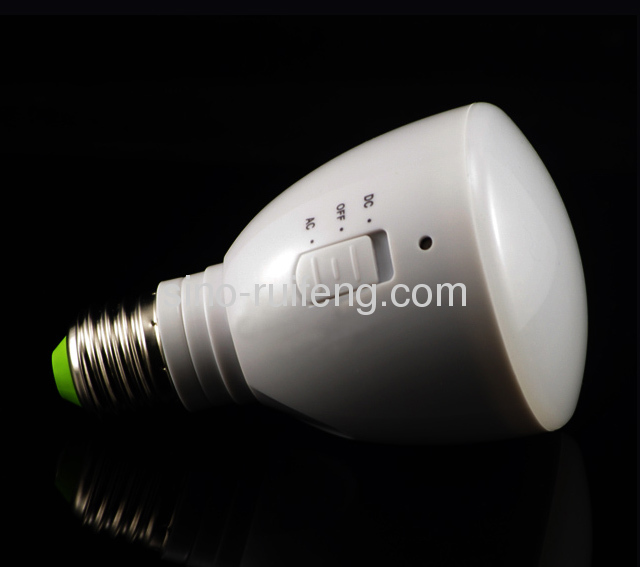 LED Magic Bulb


LED Magic Bulb