k-300 Two Roll Rubber Mixing Mill With Perfect Emergency Stop


Specifications
1.waste rubber can be used circularly
2.high production and low cost
3.reused rubber tyres and make new rubber materials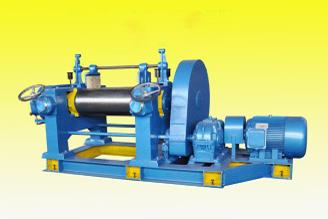 k-300 Two Roll Rubber Mixing Mill With Perfect Emergency Stop
Features
1 XK series Rubber Mixing MillTailored structure, easy to operate.
2. XK series Rubber Mixing Mill There are many speeds and speed ratios available, which can satisfy most customers' formula and processing requirements.
3. Frame, frame cap and base, looking very nice, are welded and treated by annealing for stress relieving.
4. RUBBER MACHINE Chilled alloy cast iron roll is abrasion resistant with long service life. 5. XK series Rubber Mixing Mill The speed reducer is the hard-tooth surface gear reducer of Class 6 precision, which has long service life and low noise.
6. Perfect emergency stop device can ensure the safety of personnel and equipment.
7. The seal structure with special design can eliminate the leaking phenomenon of lubricating oil.
8. Stock pan is easy to clean up with dislodging device.
9. Rubber Machine Human nature designed operating system reduces labor intensity.
10. Modular structure offers various structures for customers' option.
11. The flexible design system can satisfy customers' special design requirements within the shortest time.
12. A load test running will be made to the assembled equipment in our company to save debugging time for customers