Hospital medical rehabilitation equipment & topical oxygen for wound healing



The product is mainly use oxygen which is higher than a Standard atmospheric pressure, and keep local space high density oxygen, improve wound tissue oxygen supply and tissue metabolism, inhibit anaerobic bacteria growth, promote inflammation absorption and scar softening, reach aim of accelerate wound healing.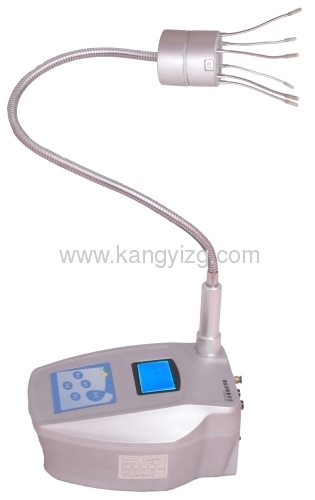 Features
1. New treatment method for wound healing.
2. Quick effect, obvious efficacy, simple to use, safe, painless and noninvasive.
3. The flexible magnetic column and disposable digital oxygen box (including oxygen cover) provide a relative airtight space which could change according to wound shape.
4. Digital oxygen box (oxygen cover) for the disposable use, to avoid the cross infection.
5. As compared to the existing wound healing treatments and methods (such as direct current, pure infrared, etc), it provides a new treatment with more clinical curative effect.
6. Take control pressure overheating protection, avoid scald .
suitable for

1. All clinical departments about wound.
2. All kinds of incision, trauma, wound (wound), diabetes ulcers, pressure (pad) boils, etc.
3. All kinds of anaerobic bacteria infections, such as tetanus, gas gangrene, etc.
4. Burns, frostbite, etc after dermepenthesis.
5, Tissue contusion, eczema erosion, blisters, and so on.
Hospital medical rehabilitation equipment & topical oxygen for wound healing