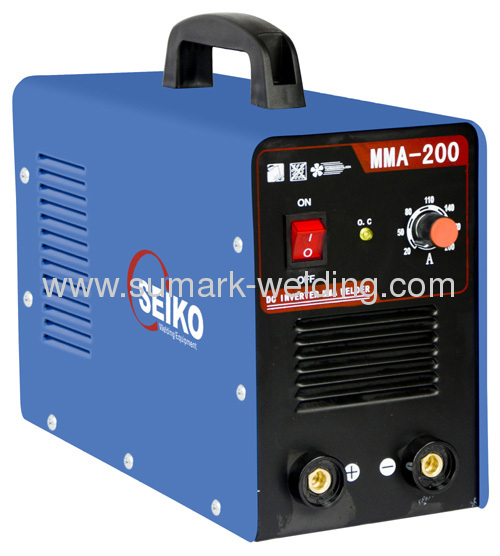 MOSFET INVERTER MMA WELDING MACHINE

Products Features:
1). With advanced MOSFET inverter technology, high work efficiency, low noise.
2). Auto-compensation for voltage fluctuation, easy to operated.
3). Portable type, small size, light weight, high quality construction and power-saving.
4). Over current, over-voltage, and over heat protection function.
5). Easy arc-starting with arc-force function, high welding performance, less splash.
6). Suit for various welding rods, smooth welding.
7). Complete accessories: Electrode holder, earth clamp, brush/hammer, welding mask.

MODEL

Rated Input Voltage (V)

Input Capacity
(KVA)

Current Range
(A)

No-load Voltage
(V)

Duty Cycle
(%)

Protection Degree
(IP)

Usable Electrode
(mm)

Insulation Class
(H)

Packing Size
(mm)

Weight
(Kg)

MMA-160

230/1Ph

5.3

10-160

60

60

IP21

1.6-3.2

H

460*270*340

8.2

MMA-180

230/1Ph

6.2

10-180

60

60

IP21

1.6-4.0

H

460*270*340

8.5

MMA-200

230/1Ph

7.1

10-200

60

60

IP21

1.6-4.0

H

460*270*340

9.0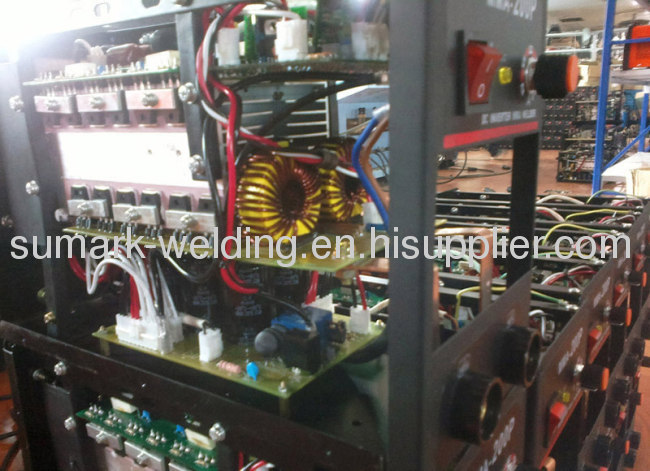 Photos For Finished Machines of Inverter MMA Welding Machines Model MMA-200