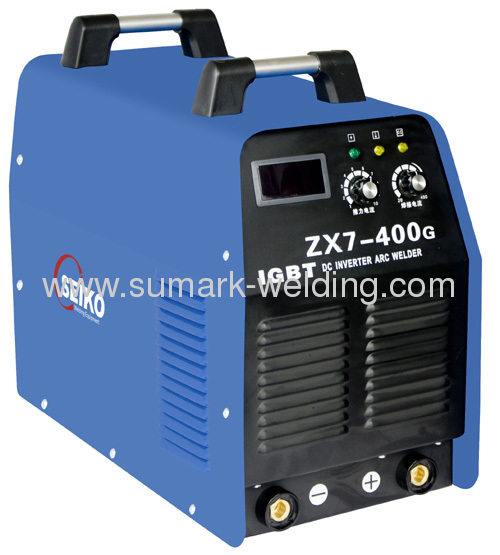 RILAND TYPE IGBT INVERTER MMA WELDING MACHINE


Specifications
welding MMA function, with digital display
IGBT technology,energy-saving, Industrial Use Inverter Welding Machines.
High efficency,thermostatic protection
CE Approval
OEM/ODM Accepted
Products Features:
1). Adopt advanced IGBT inverter technology, 60% high duty cycle, minimal spatter.
2). With anti-stick,hot start,arc force, compact size, energy saving.
3). Easy arc-starting with arc-force function, high welding performance.
4). Automatic over voltage, over current and over heat protection,safety and durable.
5). Power-saving design, and easy to operated, resistant to voltage fluctuaion,stable welding current.
6). Suit for various basic welding rods.
7). Come with Complete accessories: Electrode holder, earth clamp, brush/hammer, protective mask.

MODEL

Rated Input Voltage (V)

Input Capacity
(KVA)

Current Range
(A)

No-load Voltage
(V)

Duty Cycle
(%)

Protection Degree
(IP)

Usable Electrode
(mm)

Insulation Class
(H)

Packing Size
(mm)

Weight
(Kg)

ZX7-315G

380/3Ph

12.8

20-315

65

60

IP21

1.6-5.0

H

560*300*430

18.0

ZX7-400G

380/3Ph

18.0

20-400

65

60

IP21

1.6-6.0

H

560*300*430

21.0