S
tandard shunt pipe assembly with copper distributor

The copper sheet drawing production process, shunt flanging hole have inner and outer two types, straight pipe section can be mounted with filter.Current outer diameter we have:¢19\¢25\¢30\¢40
Suitable for use in various applications, our products are mainly used in: water pipes, air conditioner, refrigerator, fire valve, gardening, high-level hygienic equipment and different kinds of industrial copper pipe fittings, etc.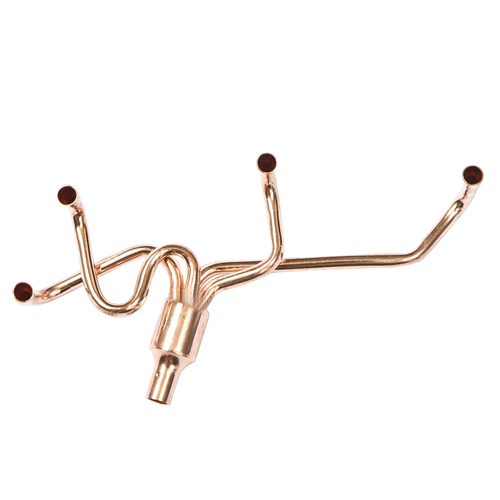 S
tandard shunt pipe assembly with copper distributor


We provide wide range brass fittings which are made of brass & coppers, including: elbows, tees, adapters, taps, valves, various nuts and so on. We can also provide customized services according to clients specific requirements.

We are specializing in producing central air conditioner parts and household air conditioner parts.
We also can design and manufacture relevant products according to customers drawings and specific requirements.
1) Brass Fitting for air-conditioner. We privide many kinds of brass fitting.

2) Include all series brass fitting for air-conditioner.

3) We can design and manufacture according to customer's drawings or specific requirements.

4) It also used for refrigeration.