YT-180 Professional Panasonic MIG Welding Torch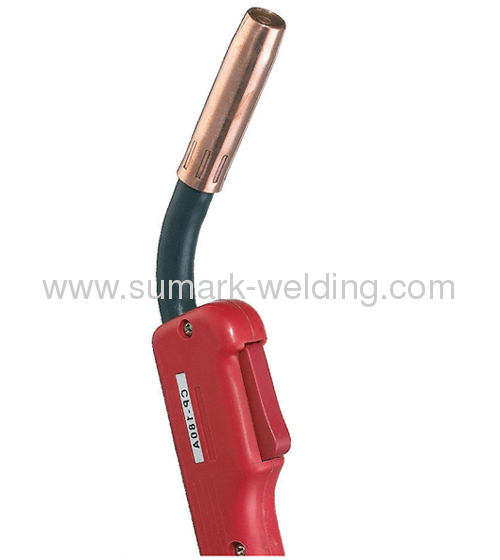 YT-180 Professional Panasonic MIG Welding Torch


Model: YT-180 Panasonic
Products Features:
Air cooled Panasonic model Mig welding torch
Rating: 180A CO2 150A Mixed gas, JB/T9532-1999 @ 60% duty cycle. 0.6 to 1.0mm wires.
Our company assemble advanced testing equipment from home and abroad , such as automatic CNC produce equipment etc.
Our Products have been sold in more than 30 countries & regions, our main markets are Southeast of Asia, South America, European, South Africa & Middle-East Countries, our products have received a high reputation due to high quality & competitive price.
We have been attached great importance to new products R&D, it has set up R&D center according to the international standard , also, we have been paying high attention to quality management system conform to ISO9001:2000 standard , most of our products conform to corresponding safety standards , such as CE , GS.
Torch Package

CP180-3

Welding Torch c/w Pana fitting 10ft

CP180-4

Welding Torch c/w Pana fitting 12ft

CP180-5

Welding Torch c/w Pana fitting 15ft

NO.

Code

Model

1

CP18001

Gas Nozzle

2

CP18002

Contact Tip M6×45 E-Cu
Contact Tip M6x42 E-Cu

3

CP18003

Contact Tip Holder

5

CP18005

Swan neck Separable

6

CP18006

Swan neck

7

CP18007

Handle set 180/200

8

CP18008

Swan Neck Holder w/Screw

9

CP18009

Clamp

10

CP18010

Cable Support Front

11

CP18011

192mm Mig cable

12

CP18012

Cable Support Back

13

CP18013

Plug Pana (Two Pin)

14

CP18014

Gas Hose Set

15

CP18015

Cable Connector Rear Pana

16

CP18016

Housing 180/200/350/500

17

CP18017

Pana Liner For Diam 0.6-1.0mm 3m

Pana Liner For Diam 0.6-1.0mm 4m

Pana Liner For Diam 0.6-1.0mm 5m