Pellet Plant is the process of making waste materials into solid fuel.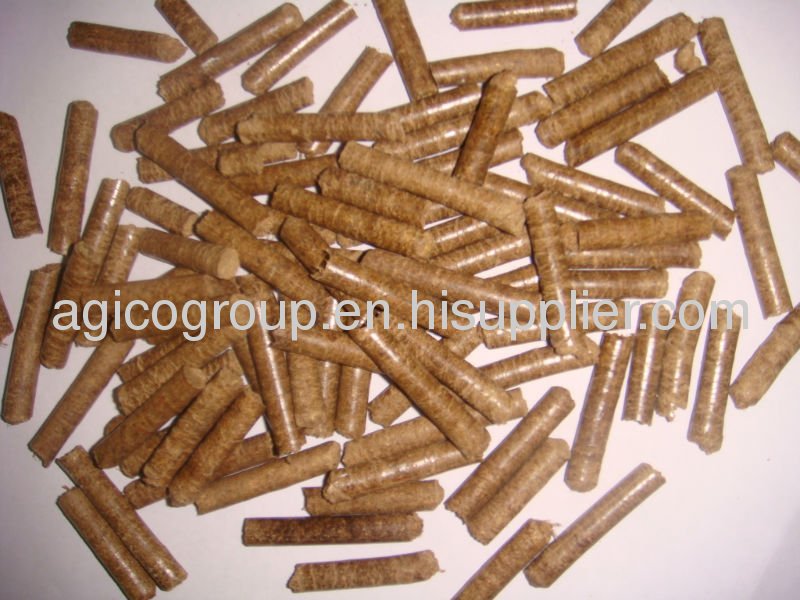 Wood pellet is made mainly of sawdust, shavings and fines leftover after processing trees for lumber and other wood products. At a pellet mill the material is dried, compressed, and formed into small eraser-sized bits, they are clean, pleasant smelling and smooth to touch.


The objects are used for burning purposes.
On the complete wood pellet plant with capacity 1-10ton/h, we can make the perfect design according to your workshop and your different raw material with the economical capital investment.
Wood Pellet Plant can be made from any type of Agro-Forestry waste: Groundnut-shell Sugarcane Biogases Caster Shells/Stalk Saw dust Coffee Husk Paddy Straw Sunflower Stalk Cotton Stalks Tobacco waste Mustard Stalk Jute waste Bamboo Dust Tea waste Wheat Straw Palm husk Soybeans husk Coir Pitch Barks/Straws Rice Husks Forestry wastes Wood Chips and many other Agro wastes.
The mainly process includes:
Crushing(hammering) - drying - pelleting - packing

1. Crushing Process:
When the thickness of raw wood material is >10mm, and >50 * 50mm(L * W), we need use the Wood Chipper to chip them into small pieces, then crush the small pieces into wood powder with diameter less 3mm by Hammer Mill (Crusher).

2. Drying Process:
The best moisture content to pelletizing is about 13-15%. Our Rotary Dryer is made up of Stove and Main Rotary Dryer, which can realize to reduce the moisture from 60% to 10%. Our stove is fueled by coal, which can save electricity consumption largely.

3. Pelletizing Process:
MZLH Wood Pellet Mill is the most important equipment, which have the following features:
1). Perfect Turn-Key Project;
2). 24 hours continuous running;
3). Stable and Durable Equipment Function;
4). Competitive Price with Good Quality;
5) Lower Energy Consumption and Less Manpower;

4. Packing Process:
After cooling, the wood pellet will not directly enter into the fuel process, avoiding the wood pellet affected with damp. The packing process is necessary. In this process, we assemble our domestic best Semi-Auto Packing Machine to you.

Any more information, please contact us freely.