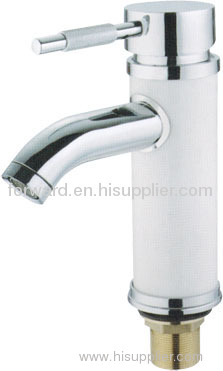 Product Description
Bath faucet, tub faucet
Features
1. Brass body, zinc alloy handle, chrome-plated finish
2. FOB Ningbo or Shanghai
3. Min-order: 100PCS each item.
4. Delivery time: 35 days after receiving the deposit.
5. Standard of ISO 9001 and CE certificate
6. Payment: T/T, L/C
1).Avoid scale:Sealing surface of the special process, avoiding the knot furring water, can guarantee the quality of use in poor areas.
2).Excellent quality:100% fully automated computer equipment, lead to really achieve the international quality.
3).Energy conservation:Water to save power, water temperatures constant.
4).Safe:In hot water was reduced or out of control, water of the ultra value.
5).Economic:Above imaginary than real property prices, the ultra value.
6).Pure copper product:Processing and choose according to national standards therefor.