Flat wood working drill
1) Flat Wood Drill Bit/boring bit
2) Forged in one piece from High carbon steel
3) Hardness of cutting point and blade is above 50HRC 2.Fast drilling
4)Ideal for door locks, morticing, electrical and plumbing work
5)Fast drilling of big diameters, suitable for drilling in natural hard and soft wood, chipboard, laminated board, plywood, plaster, plastic, etc.
6)1/4"Hex shank reception(DIN3216) for direct insertion into the power tool or for secure chuck grip.
7)Ground center point for accurate positioning and sharp wings for improved cutting performance.
Size: 6mm - 40mm (1/4"-19/16")
Length: 152mm (6") - 400mm (16")
ensure drill is operating in a clockwise direction.it is potentially dangerous to operate this bit in a counterclockwise direction.
The operating speed for expansive bits depends on the diameter of the hole required and the hardness of the timber. when used in power tools, a slow speed should be selected . as 300r.p.m., for diameters in excess of 45 mm and not higher than 600r.p.m. for smaller diameters.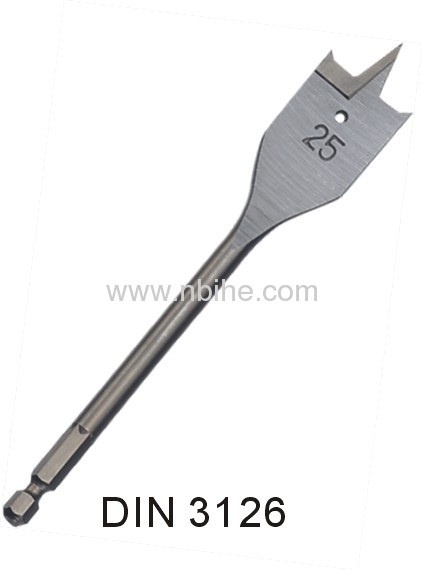 Flat wood working drill

Different type for your choice.