Bamboo barbecue Skewer Set Style BBQ Four Piece

Barbecued
Description

| | |
| --- | --- |
| Name | Disposable bamboo skewers |
| Usage | Tableware,household ,Dining,picnic,camping,Resturant .etc |
| Material | 100% Mao bamboo |
| Length | Normal lengths : 9cm,10cm,12cm,15cm,18cm, 20cm,25cm,30cm,35cm, 40cm,50mm etc. |
| Dia | Normal diameters :1.3mm,2.0mm, 2.5mm, 3.0mm, 4.0mm and 5.0mm. |
| Color | Natural color |
| Feature | Eco-friendly, smooth, clean, safe to use, hard ,no joint,no sticks |
| Production types | knotted&handle skewers ,round skewers so on |
| Inner packing | 100pcs/bag,100bags/carton .Personified design and logo are workable .up to your option. |
| Outside packing | Standard exporting carton |
| Quality | A,A/B,B ,up to your choice |
| Market | North America ,Europe,Korea,Japan ,Russia and so on |

Bamboo barbecue Skewer Set Style BBQ Four Piece
Delivery and payment terms
| | |
| --- | --- |
| Production time | After receive your 30% deposit 30-40 days |
| Tansaction mode | FOB Ningbo or FOB Shanghai.CIF. CNF .etc. up to your option. |
| Payments terms | T/T, L/C AT SIGHT |
| Certificates | SGS,LGBF |
| Sample charge | Samples cost, and need to pay the freight . |
Company introduction

Our pampany is a professional manufacturer of bamboo prouducts.we mainly produce bamboochopsticks(Disposable and reusable bamboo chopsticks),bamboo skewers etc.Our products are all made of 100% pure Mao bamboo,have passed high-temperature sterlizing,We have micro-wave ultraiolet machines ,before packing ,All of our products will go through these machines to kill possible germs and worm in the bamboo skewer.and then drying ,healthy,hygienic,convinient and safe to use ,Our products mainly export to Uinted states ,Japan ,South Korea ,We try our best to serve our customers with our high-quality products and fair price .Welcome to contact us .

goods specification:round bamboo sticks,round bamboo skewers,knotted skewers,flower skewers,gun shape skewers,skewer with handle,golf skewer,BBQ skewers,round BBQ sticks and so on.high quality and cheap price .no mould exists ,clean and smooth ,healthy and convinient ,different packing methods are available .
Product Features
·Bamboo is extremely strong and an excellent substitute for hardwoods
·It is not a wood but a fast-growing species of grass
·It grows to harvestable length in only 3-5 years
·It requires no fertilizers or pesticides
·And Bamboo's density makes it naturally water-resistant, which inhibits germs and bacteria
·100% bamboo
·Cook and grill safely
·Fifty of each size of skewers: 10-inch and 12-inch
·Great for parties and barbeques
·Set of 100 skewers
Bamboo barbecue Skewer Set Style BBQ Four Piece
A skewer is a thin metal or wood stick used to hold pieces of food together. They are used while grilling or roasting meats, and in other culinary applications.

Metal skewers are typically stainless steel and will have a pointed tip on one end and a grip of some kind on the other end for ease of removing the food. When grilling, wooden skewers must be soaked to avoid burning. Wooden skewers are often made from bamboo; However, other woods may be used.
Thread the food on the soaked bamboo skewers alternating chunks of meat and vegetables. Don't place quick-cooking vegetables such as mushrooms or cherry tomatoes on the same skewer with large pieces of meat. Place similar foods on each skewer, or precook meat before grilling so the meat and vegetables will finish cooking at the same time. Leave a small space between each chunk of food to allow for even cooking.
Bamboo barbecue Skewer Set Style BBQ Four Piece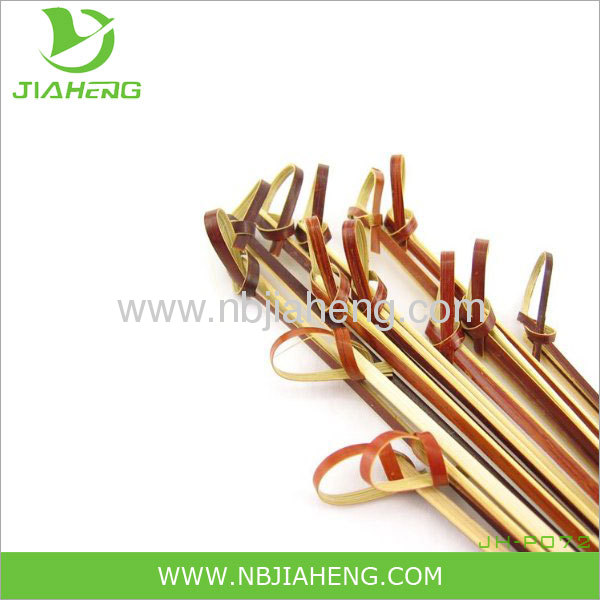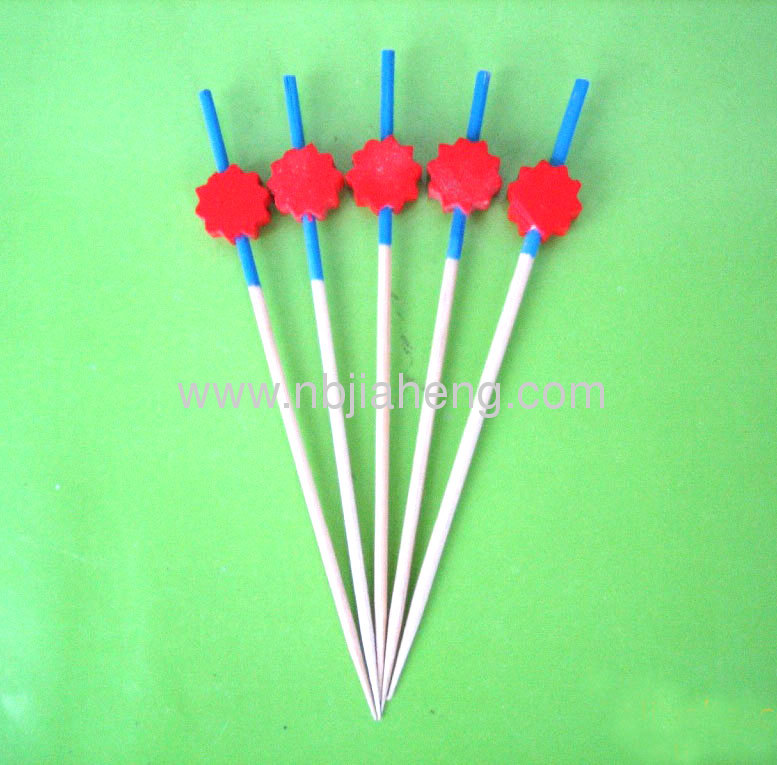 Skewered food, referred to commonly as kebabs, can be an exotic grilling experience. Kebabs often include a variety of meats and vegetables threaded onto a skewer. You can eat the vegetables and meat off the skewers or you can remove the food and serve it on a plate with rice. Wooden skewers allow you to cook kebabs effectively, but they should be soaked in water to prevent the wood from scorching or burning on the grill. After you soak the skewers properly, you can begin threading your food to make kebabs.