Features:
1) this product comes with "A-grade"
2) with single and double-sided options
3)kinds of movable bases for you choice,such as cross base,screw spike,etc
4) beautiful pattern, bright colors,high resolution,long-lasting,non- curling
5)Available in various sizes ,to be placed in any advertising area .
Flagepole: fiber glass material or alumunium flagpole.
packing: packing bag & cardboard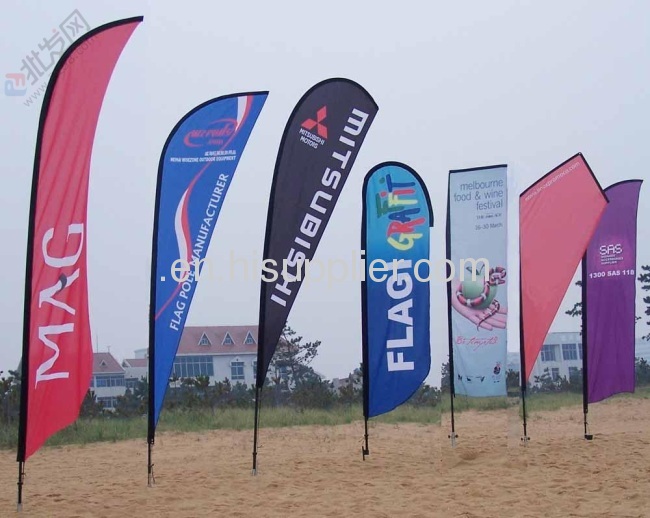 we are an experienced professional manufacturer of all kinds offlags/banners. such as fly flags,feather flag,teardrop flags ,beachflags,etc. Same quality in west countries but our price is morecompetitive.