product name:
SBLN-8899-blackHDMI extender over cat5 with IR extend functon
Features:
1.Compact size
2.Best seller of HDMI extender with high quality
3.Support highest video resolution 1080p.
4.This HDMI Extender has many features that enable it to perform in a superior manner
5.It can transmit by Lan
6.Power Supply: 5V1A
7.The HDMI Extender over ONE CAT5E/CAT6 is a tool for extending your HDMI signal over long distances to a compatible display.
8.our this newHDMI extenderonly need one UTP-CAT5e or CAT6 lan cable,max could connect 60m lan cable, with IR extend function
9.HDMI extender over one UTP-cat5e/cat6 lan cable with IR extender over 433MHZ wireless function
IR receiver andextender:
1) Plug the IR Input Cable into the connectoron the HDMI UTP Extender receive unit.
2)
Plug the IR Output Cable into the connector on the HDMI UTP Extender send unit.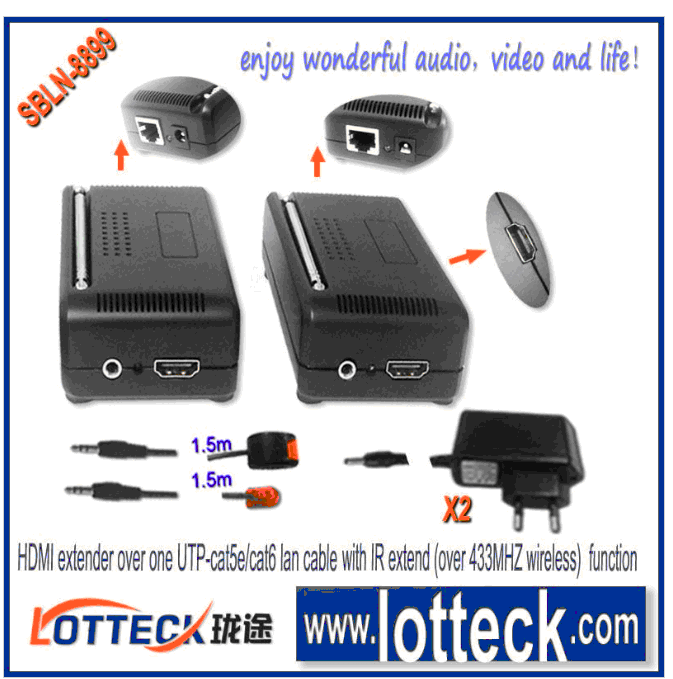 SBLN-8899-blackHDMI extender over cat5 with IR extend functon