product name:
High pass filter
85-1000Mhz pass ,
5-85Mhz block
insert loss:1.5 dB ,DC pass
Feature:
1. SMD, High Stability
2.High Rejection
3. Low Loss
4.Excellent Return Loss
5. Waterproof (alternative) .
6. Suitable for MoCA, CATV, Cablenet and other communication systems
SAT-FT-1001
carton length:27.5cm
carton width:26.5cm
carton heigth:23cm
volume carton:0.0168m
3
per carton gross weight:18.5kgs
per carton net weight:18kgs
This High Pass Filter of small size has a rotating male F connector for easierinstallation, especially in tight spaces.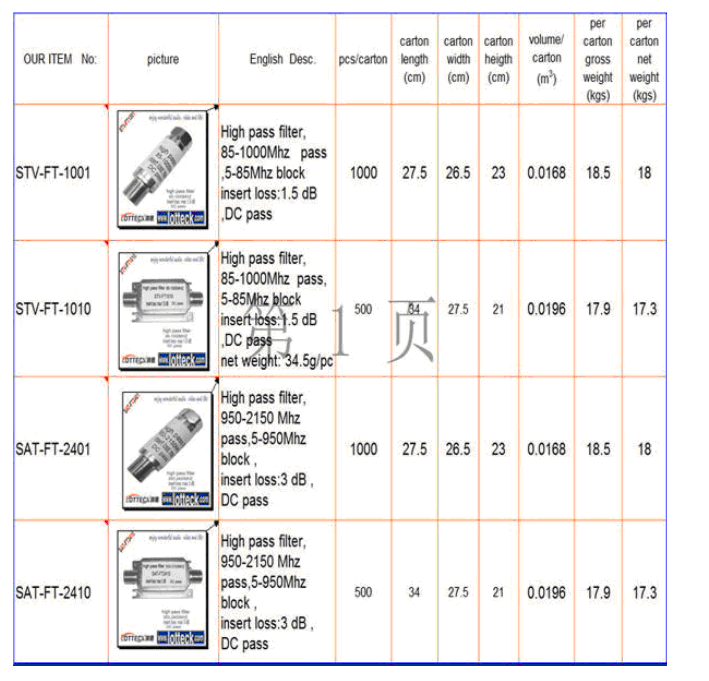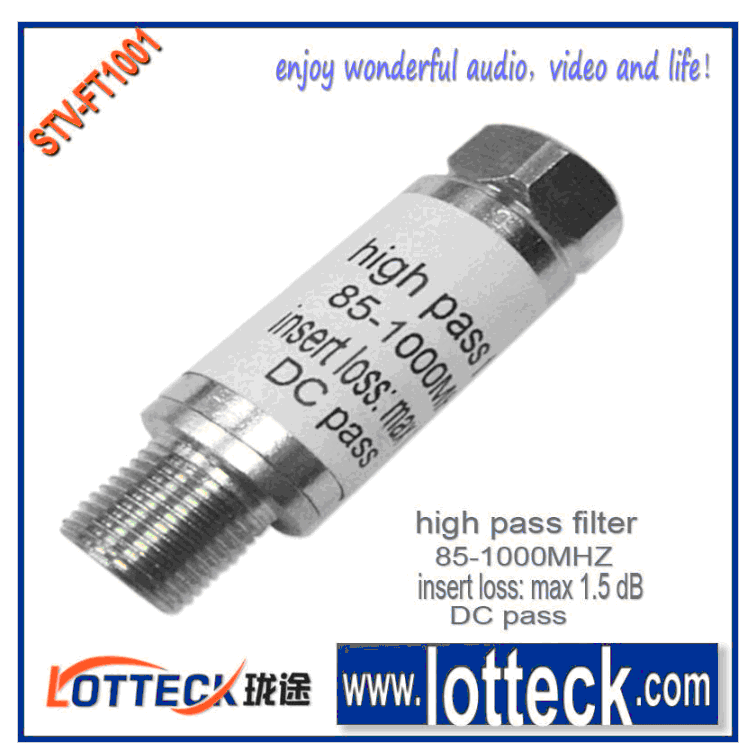 High pass filter