product name:
CATV high pass filter


High pass filter,
950-2150 Mhzpass,
5-950Mhz block ,
insert loss:3 dB ,DC pass
This High Pass Filter of small size has a rotating male F connector for easier installation, especially in tight spaces. It can be used in many communication applications such as CATV, and other systems to filter out unnecessary channels, frequencies or interference frequencies.
Honwaytech High Pass Filter provides many advanced features, as follows:
* Standard attenuation, better than 40dB.
* Lowest insertion loss, signal-through-loss reduced to a minimum.
* Excellent return loss, good impedance match reduces signal loss to keep the signal clean.
* This filter provides the best radio frequency interference (RFI) /electromagnetic interference (EMI) protection.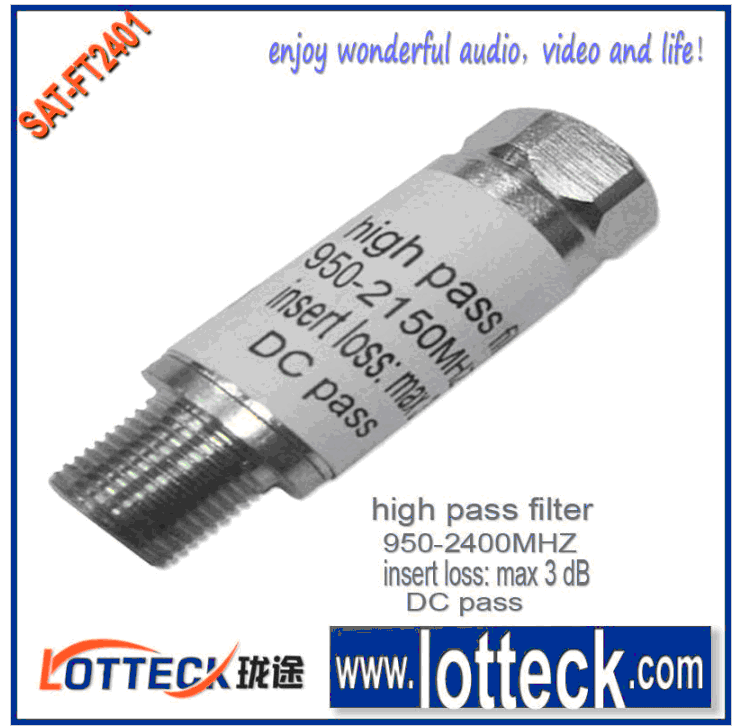 CATV high pass filter