Japan Type Self-Locking Quick Coupling With Matt
***Pneumatic quick connector is a major piping for air, pneumatic tools, quick connector, no tools will be able to achieve piping connected or disconnected joints.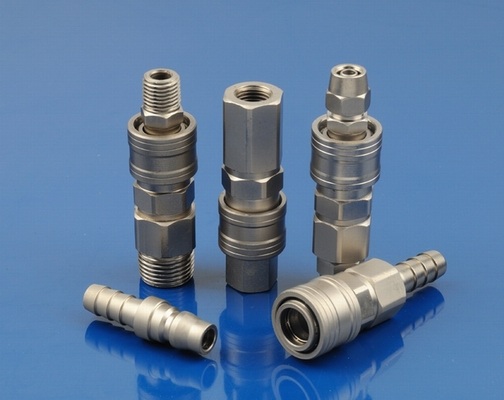 ***Air Quick Connector:
The main air line for quick installation, pneumatic tools fittings. Corresponds
to its use, there is a rich and diverse body of material, size and installation of various shapes.
Caution:
Please do not used for purposes other than fluid.
Please do not apply for fluid flow outside.
Do not exceed the maximum working pressure during use.
Do not use beyond the temperature range to prevent deformation of the sealing material is caused, easily lead to the formation of leaks.
Do not hit the man, bending, stretching, to prevent causing damage.
Do not mixed with metal powder or sand and dust and other places, you can use the quick connector can be used here in a very bad condition, and to ensure a long service life.
Such as attachment or debris will cause leakage of the working poor.
Do not remove the quick connector.