Roll-up shutters for fire trucks

-plastic handles with locks & keys
-smooth aluminum shutters
-waterproof seals and channels
-easy installation and maintainance
Roll-up Shutter Doors for Fire Trucks

Concave individual slat design
Prevents loose equipment from hindering door operation.

Co-extruded inner seal between slats
Prevents metal-to-metal contact and won't stretch in the heat.

Nested end shoes
As the doors roll up in the compartment, these shoes prevent metal-to-metal contact and eliminate damage to the door.

Interlocking end shoes
Provides tight-fitting operation, removing any play between slats and keeping graphics aligned. End shoes are swaged/dimpled (never riveted) into place, allowing easy removal and replacement.

One-piece side rail and track
Unlike two-piece tracks joined by rivets or screws, our standard one-piece system has no obstructions to bind the doors. Several track styles are available for different installation requirements.

Easy operation
Lift bar and finger pull, integrated into the bottom rail, allow easy access to equipment anywhere along the door.

Smooth, balanced door operation
Neutral-balance means the same effort is used to push up or pull down the door.

Water Protection : Standard non-abrasive top and side seals
Provides a non-abrasive water and dust barrier to keep compartment equipment clean and dry while maintaining attractive roll-up door appearance. A wiper top seal is available.

Easy to install, convenient for maintainance.

Material: Aluminium slats smooth type
Finish: oxidized or color painted
Opening: rolling by hand
Dimension: customers made
Door frame thick: 1mm , hollow, two layers
Door seals: inclded
Waterproof parts, door lock and handles included.
inside drum for rollup doors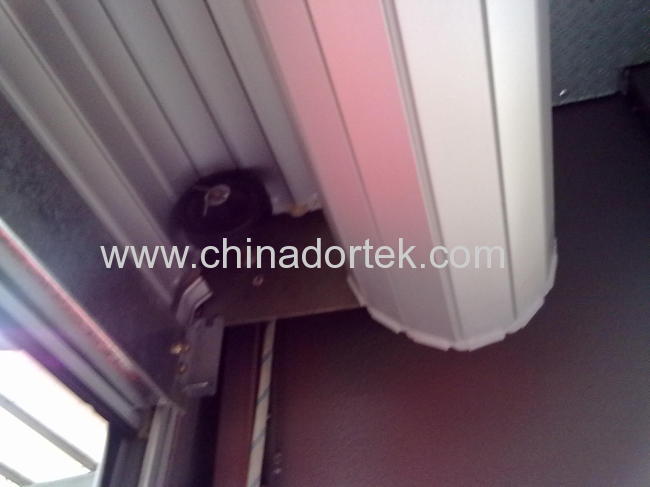 aluminum shutters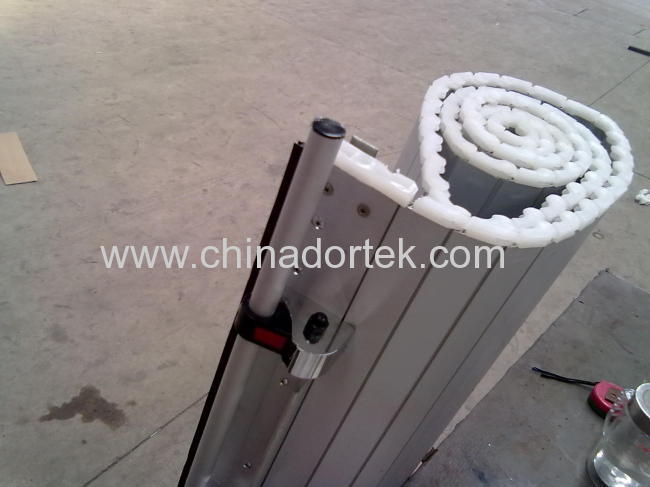 drums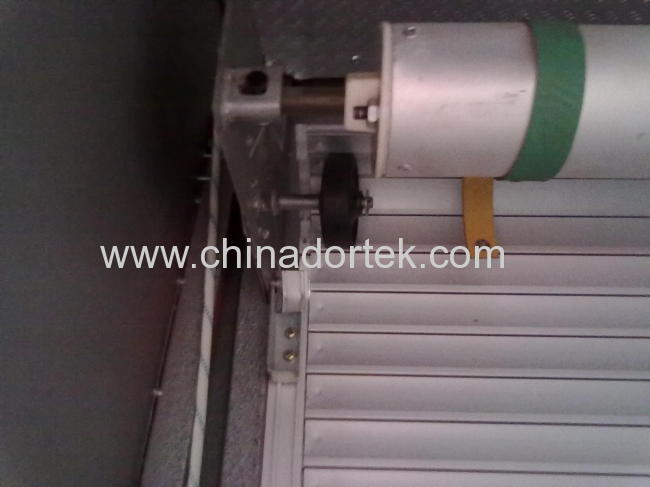 packages in strong cartons