Twin Clip on Connector

1.1/4" BSP female air inlet thread.
2.open and close type
3.black rubber handle
4.zinc- alloy head and steel tube
5.finish:chrome
6.Fitted with twin clip on valve connector for use on commercial twin wheel assemblies.
Twin clip on connector for standard bore tyre valves.
Access both inner and outer valves of twin wheel assemblies on commercial vehicles.
Open connection for use with tyre inflation gauges.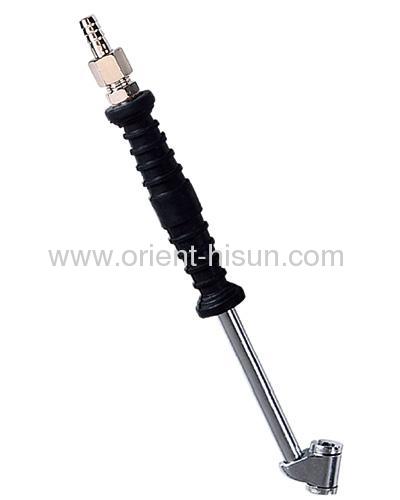 dual head tire chuck