dual usb power bank suitable for any kind of cellphones and can recharge your mobile phone, digital camera, PDA, PSP, MP3, MP4, iPod, DV and other digital items

1, high capacity: 6000mAh
2, any color and style can be customized
3, strict quality control and competitive price
4,CE,ROHS
Term: power bank / mobile power supply / MOPO CUBE / mobile power / portable charger / mobile power station / mobile power source
1. Dual USB charging port power bank, fresh package, professional protection design scheme, thousands of stable tests.
2, This kind of power bank contains one LED flashlight
3,ABS+PC material not easy to sratch.
4, suitable for any kind of cellphones and can recharge your mobile phone, digital camera, PDA, PSP, MP3, MP4, iPod, DV and other digital items
5, portable chargeable power 6000mah with lithium battery
6, convenient for travel and emergency situation, etc.
7, long life and cost-effective
8, the latest multi-function digital mobile power
9, looks small and unique, but contain high-capacity 5600 mAh rechargeable Lithium battery
10, the built-in protection circuit and automatic buck-boost circuit can prevent overcharge, over-discharge, over-current and short circuit
11, special protection design against high temperature to ensure absolutely safety
12, different USB cables can meet customers' different need of charging for any digital equipment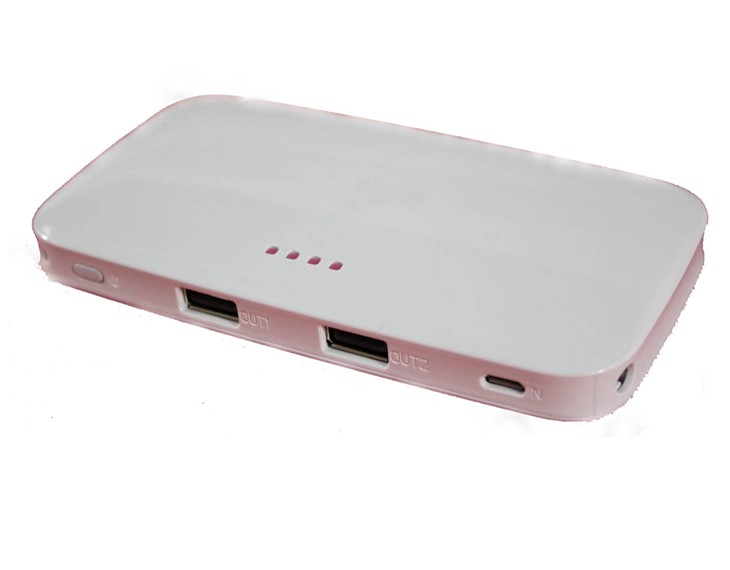 Packing: packed in gift box
1.DC3.5 connector x1
2.Micro USB connector x1
3.Nokia DC2.0 connector x1
4.Iphone connector x1
5.3.5"audio cable x1
6.user manual x1