product name : PP,PE film plastic recycling machine

Our company is specialized in plastic recycling machines (pp/pe film or crushed material , PET bottles ...) for more than 10 years:
PP.PE film recycle machine can be divided into 2 parts :
1. Film crushing ,washing and drying line :
A: Capacity : 300-1000kg/h
B: composed of : conveyor -crusher -screw feeder-high speed friction washer screw feeder-deposit and floating washer -dewaterer - air sending and drying system -hopper
2. film granulating/pelletizing line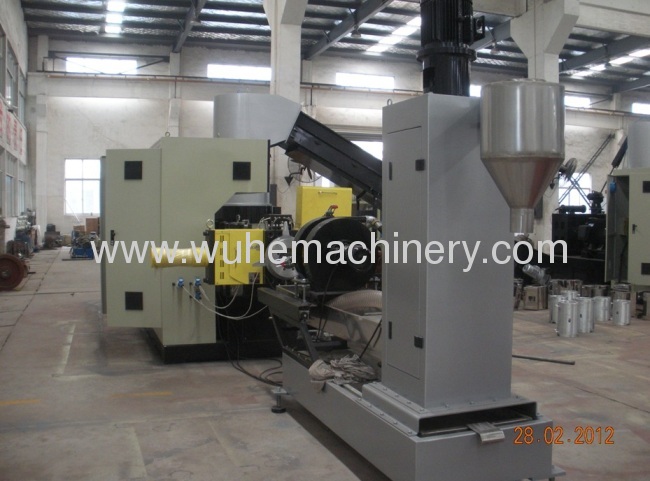 ------
PP,PE film plastic recycling machine
Features :
A: This design combines film grinding ,agglomerating and granuating machines as a unit , so that It has high effectiveness and high capacity .
B. The auxiliary machines( after extruder ) can be chosen (water ring cutting style or strand cutting style ) according to your specific requirement .
C. Double stage granulating style also can be chosen according to the material condition (for a little wet films or films with too much printing link )
Technical Parameter :
Model screw diameter L/D Ratio power capacity (PE) kg/h capacity(PP) kg/h
HS-80 80MM 34:1 140kw 120-180 100-160
HS-100 100MM 34:1 200kw 220-300 180-240
HS-120 120MM 34:1 280kw 420-500 280-380
HS-160 160MM 32:1 330kw 550-700 380-560