Low carbon steel railway wire mesh fence
Material : Low carbon Steel wire
Characteristics : weaving and welded
Using of railway fence : Used in protecting of raod , railway , airport , residence small district . Port and Dock and Garden etc.
Railway fence is an important transportation infrastructure facilities, safety and practicality in the requirements more strictly. Railway fenceis mainly used for highway and, the railroad, the bridge on both sides of the protected zone; The airport, port, wharf safety; In the construction of municipal park, lawn, the zoo, ChiHu, roads, and residential isolation and protection.
Railway fence
advantages:
1. Post using concrete casting parts, engineering cost low.
2. High strength the whole stability is good.
3. Color plastic layer has good corrosion resistance and adornment effect.
4. Net WeiJie overall harmonious beauty.
5. Railway closed highway guardrail development zone WeiJie court Seine.
6. Anticorrosive, prevent aging, fight sun etc.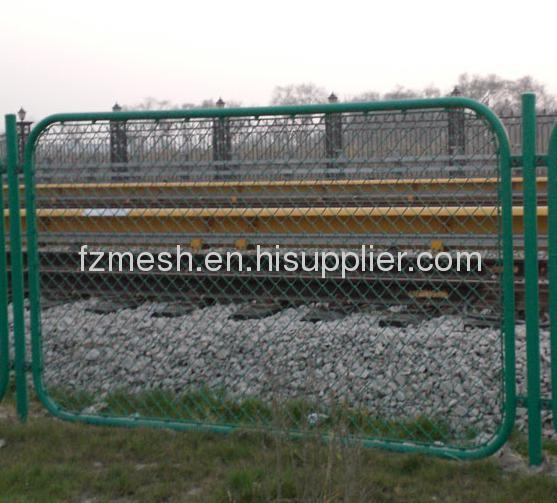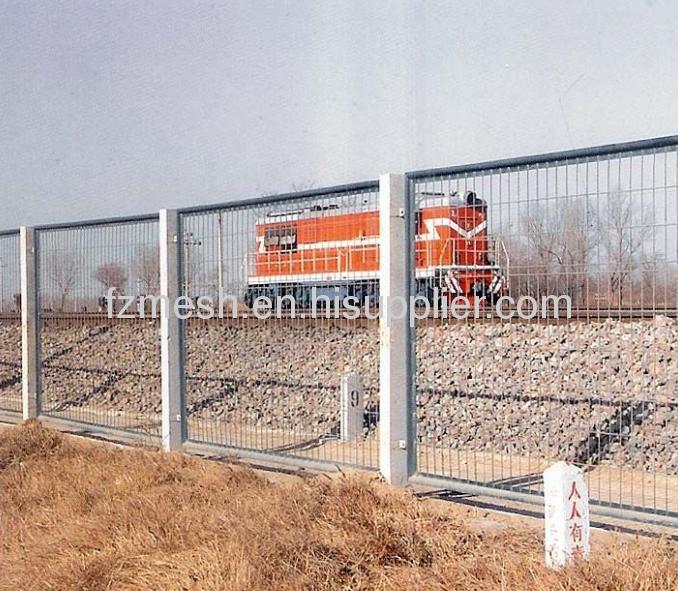 Low carbon steel railway wire mesh fence