Japanese Bamboo Chopsticks with travel case natrual color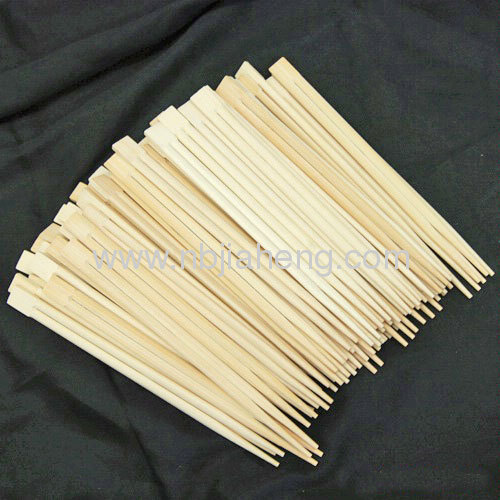 The Product:
1,Have functional value and decorative value.
2,Products of basic need for home.
3,Our products are created from natural bamboo and have competitive prices.
4,The design and shape of products are simple and unique.
5,The products through the high-temperature disinfection.
6,Size:full sizes available.


Warm Tips:
Inquiry welcomed and provide the information below to save your valuable time:
1,Target item
2,Dimensions/specification:diameter,length,wide or height
3,Usage:farm or garden,decoration or others
4,Quantity
5,Packaging
6,Other specific requirements
Japanese Bamboo Chopsticks with travel case natrual color
Product
Name
Disposable bamboo Chopsticks
Usage
Tableware,household ,Dining,Resturant .etc
Material
100% Mao bamboo
Size
Our regular size is 18,21,23,24cm length .4.3-5.0mm thickness .Up to your option
Color
Natural bamboo and carbonized color
Feature
Eco-friendly, smooth, clean, safe to use, hard
Production types
Disposable andusable,Tensoge,Twins,Rikyu,Genroku,Round,Square ,Skewer and so on
Inner packing
100 pairs/PE bag 20-30 bags/carton (regular packing).We can provide semi-closed or sealed paper (plastic) packing for each pair of chopsticks ,also we can make inner box. Personified design and logo are workable .up to your option.
Carton size
53.5*43*23.5(21cm chopsticks), 53.5*43*25cm(24cm chopsticks)
Carton weight

N.W:18.5-19.5KG(21cm) 20-21.5KG(24cm)

G.W:19-20KG(21cm) 21.5-22KG(24cm)

Volume of 20's FCL
660 cartons(21cm) 600 cartons(24cm)
Volume of 40's FCL
1200 cartons(21cm) 1000 cartons(24cm)
Outside packing
Standard exporting carton and PE bags.
Quality
A,A/B,B ,up to your choice
Market
North America ,Korea,Japan ,Russia and so on

Delivery and payment terms
| | |
| --- | --- |
| Production time | About 2-3 weeks after sign the contract. Exact time depends on the quantity and the packing of the goods |
| Tansaction mode | FOB Ningbo FOB Shanghai.CIF. CNF .etc. up to your option. |
| Payments terms | T/T, L/C AT SIGHT |
| Certificates | CIQ ,If necessary ,We can make the relevant certificates for you |
| Sample charge | Samples for free , You just need to pay the freight . |
Japanese Bamboo Chopsticks with travel case natrual color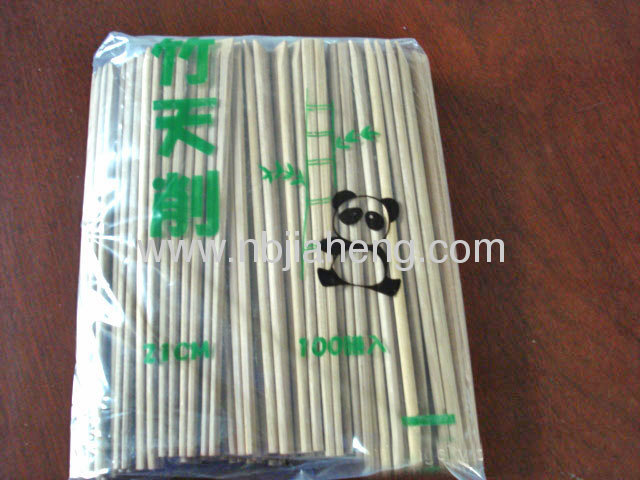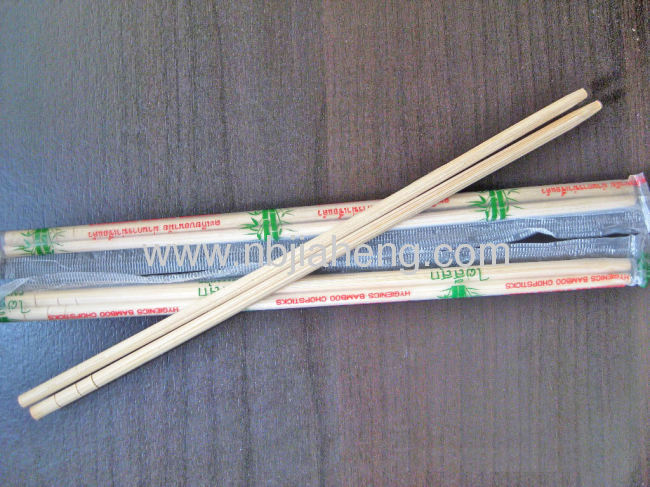 Styles in different cultures
Chinese: longer than other styles at about 10 inches, thicker, with squared or rounded sides and ending in either wide, blunt, flat tips or tapered pointed tips. Blunt tips are more common with plastic or melamine varieties whereas pointed tips are more common in wood and bamboo varieties. Chinese sticks may be composed of almost any material but the most common in modern day restaurants is melamine for its durability and ease of sanitation. The most common type of material in regular households is lacquered bamboo.


Japanese: shorter length sticks tapering to a finely pointed end. Japanese chopsticks are traditionally made of wood or bamboo and are lacquered. It is common for Japanese sticks to be of shorter length for women. Children's chopsticks, in miniature, are common.


Korean: medium-length with a small, flat rectangular shape. Traditionally they were made of brass or silver. Many Korean metal chopsticks are ornately decorated at the grip. They are sometimes used simultaneously with the Korean spoon.


Vietnamese: long sticks that taper to a blunt point, quite like the Chinese style; traditionally lacquered wood or bamboo. A a is a large pair of flat chopsticks that is used to serve rice from a pot.
Tibetan: usually identical to the Chinese styles as they seem to be purchased mostly from China.
Nepali: shorter and more blunt, usually made of bamboo.
Chopsticks with a bento in Taiwan
Food should not be transferred between chopsticks. Food in need of transportation should be placed onto the recipient's plate or on a new plate for collection.


Using chopsticks like a knife and fork to cut soft foods into smaller portions for children is widely accepted.
Chopsticks should not be planted on the rice such that they stand up, as this resembles incense stuck in the ash of a censer and is thus connected with death.

Chopsticks should not be rested on the table but rather on a provided chopstick rest or lying across the rice bowl in a sideways fashion. Alternatively, they can be placed flat on the bowl when finished.

Chopsticks should not be bitten on, or linger in one's mouth for too long.
Chopsticks should not be dipped into the soup bowl or picked up contents from the soup bowl.
If you are interested in any of our products or would like to discuss a custom order, please feel free to contact us.