SPECIFICATIONS:
Max output power
40w
Frequency Response
62Hz~18Hz
THD
<1%@1kHz
Speaker Driver
LF:8'(20cm)come


HF:1'(2.45cm)compression Driver
Audio Inputs
XLR for microphone ,1/4' for instrument ,RAC for CD player,3.5mm(1/8')stereo mini input jack for linr source.
Audio output
6.3mm(1/4')phone jack for recorder or
additional PAW08.
Power Requirements
Internal 1x12v/7.5AH recharging
battery or external power supply.
Recharging Time
5 hours charging , 8-10 hours operation
Enclosure Meterial
PP
Grill
Perforted Steel Grill, powder coated
Fish
Black
Mounting
Integral 1 3/8-inch Pole Mount Raceptacle
Dimensions(w*D*H)
305*310*445mm


FEATURES:
. 8.inch Speaker system and a 40-watt power ampIifer are built-in
. 6.channel mixer (one microphone one instrument and cd input and Portable Music Player
. A link out for expanding your sound system wim additionaI PAW-08 unit
. All-in-one compact moble wireless sound system powered by an internal rnai rechargeabie battery
. VH F wireless receivers are built in and includes ono handld transmitter.
. On board two-band EQ for perfect sound adjustment Built-in ECHO featuring lush reverbs
. Built.in MP3 Player with bIuetooth
. STEREO input for connecting your Computer.CD or Mp3 audio device
. Built-in I Pod dock for great soundIng. easy playback of Just about any iPOd model with
30-pin standard connector
. Buit.in DC Charging crcuit
.Built-in rechargeable battery provides 8-10 hours operation
. Speaker can be used as main.
.This series are built using durable. thick-Wall
.e d . soild poly pylene plastic construction and is finished in a sleek black texture
' With car battery & Auto power supply
Portable Stereo Music Player with Sd Card Slot Plastic Speaker Box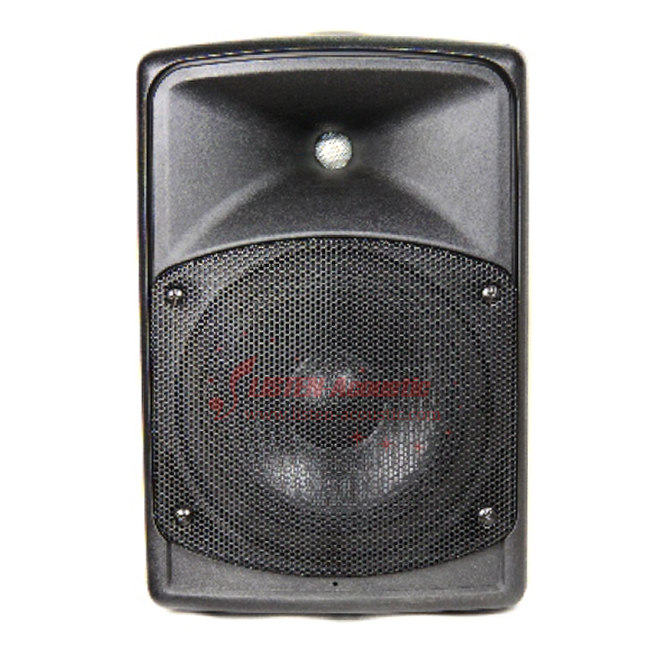 Stereo Portable Music Player Plastic Speaker Box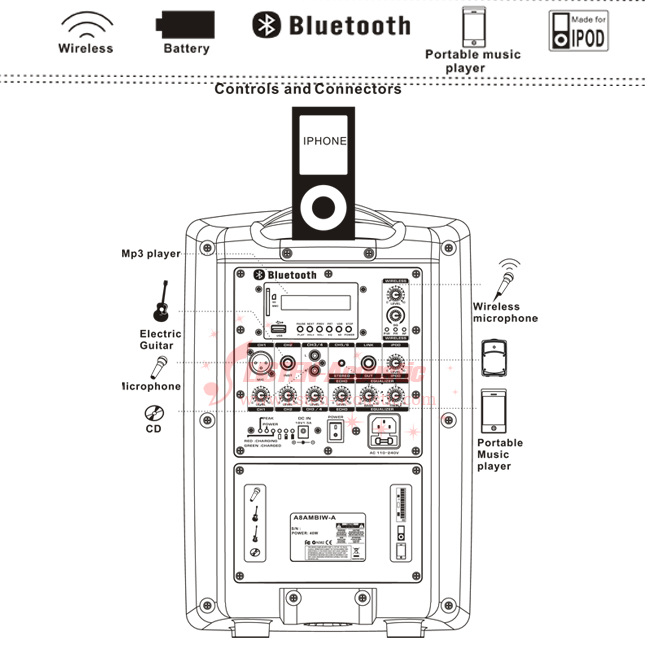 Diagram of Portable Stereo Music Player with Sd Card Slot Plastic Speaker Box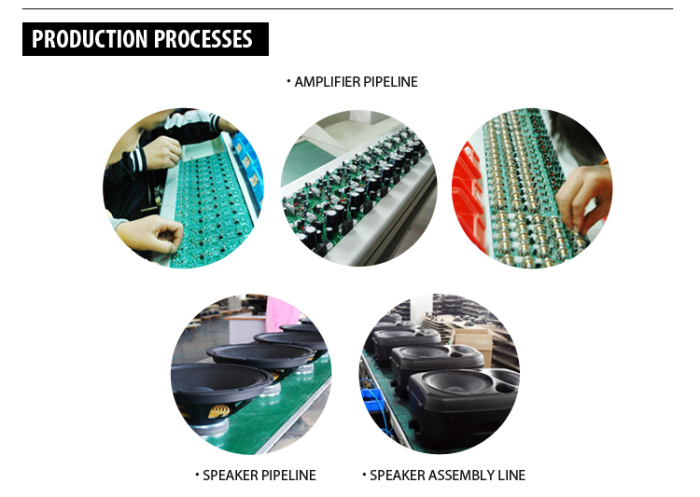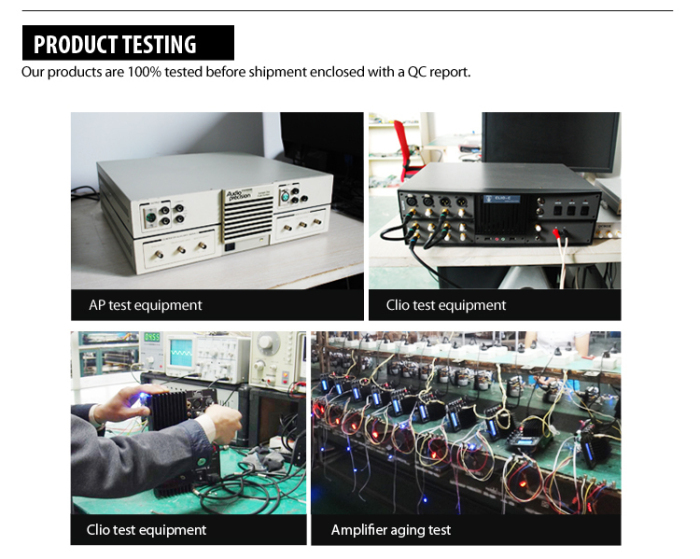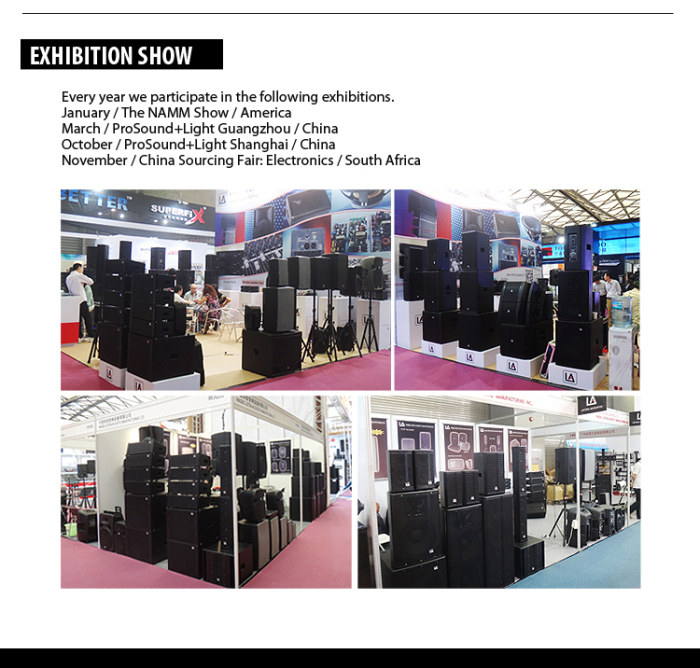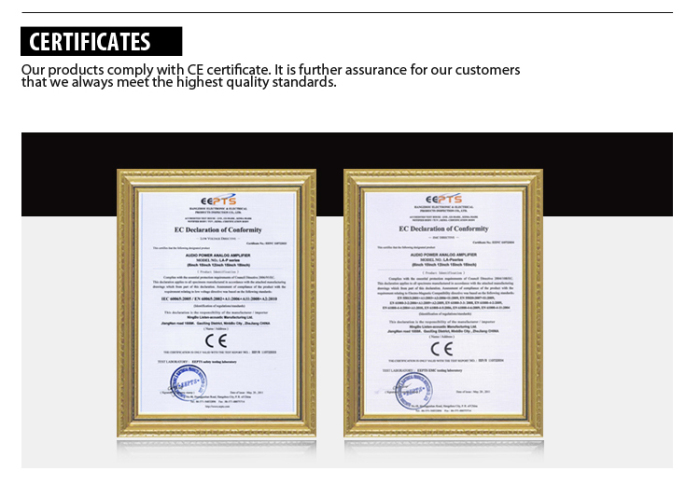 NINGBO LISTEN-ACOUSTIC MANUFACTURING LTD.
We are professional manufacturer for proaudio system.
We have 15 years experience in OEM & ODM production for many famous brands.

The advantages to work with us:

1. We focus on details.
2. We can adjust the sound quality without extra cost.
3. Same price we have better quality and same quality we have best price.
4. Same products just offer one customer in same market to avoid the price war.

We know all what musician's want,
Welcome to visit our web-site !
Shall you have any question or concern, please feel free to contact us in 24hours :
Tel: 0086-574-87865631
Fax: 0086-574-65060088
Contact Person: Roman Ji
Portable Stereo Music Player with Sd Card SlotPlastic Speaker Box PAW08A