LED Floodlight 30W replace 300W Halogen
Epistar / Bridgelux LED
85-95lm/W
Professional manufacturer and quality guarantee
Reduced energy consumption
No need for frequent bulb replacement
80W LED Work Light

Model:LP-30(LEN)
Specifications :
Voltage : 85-265V
Light source : 80W Bridgelux LED
Luminous Efficiency: 85-95lm/W
Color temperature: 4000K-7000K
Beam Angle : 120°
Color Rendering: RA>80
Operation Temp: -40~50 degree
Working Life: 50000H
Housing Material : Die-cast Alum.
Protection degree: IP65
Popular surface color: Black/White/Grey
Tripod available for customers choice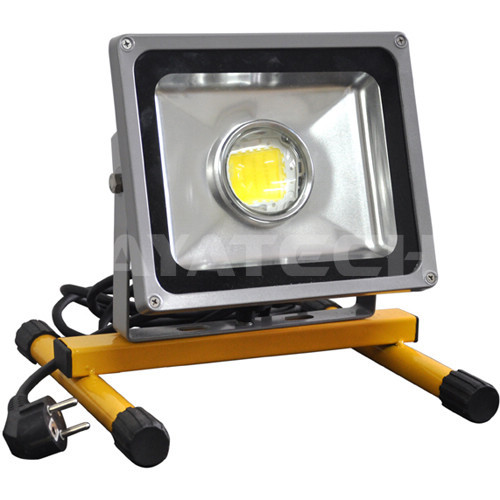 LED Portable Work Light 30W with LENs Bridgelux LED Professional Illumination

Illuminating Ideas: Light the Work Site


Most appropriate lighting is:
* the appropriate amount of light to perform the visual tasks;
* adequate lighting for worker safety;
* efficient from capital expense and maintenance cost standpoints;
* attractive and pleasant for employees working in the area.
LED Tripod light tower
is designed to provide high quality illumination for large areas comparable to halogen and metal halide units.
Applied on various projects, including building, drilling, paving, road repair and other sites.
Please feel free to contact us with details for samples request!
We will be respond in 24 hours!