Specifications Portable 53 in 1 Electronic Tool Precision Screwdriver Set
Trox screw driver ,Hex screw driver ,
Cross screw driver
Portable 53 in 1 Electronic Tool Precision Screwdriver Set
Application Range: It is applicable for the preservation and maintenance of the communication instrument and the optics facilities,
such as computers, precise watches, mobile phones, televisions, telephones, glasses and the video recorders. It is the most ideal tool for the precise work.
Screwdriver set
Idea for Precision tool

High quality
Professional Hardware tools
53 in 1 pocket precision screwdriver set
(1) 32pcs precision screwdriver
(2) 18pcs CV6150 25mm screwdriver bit
(3) 1pc Extension Bar
(4) 2pcs double color soft handles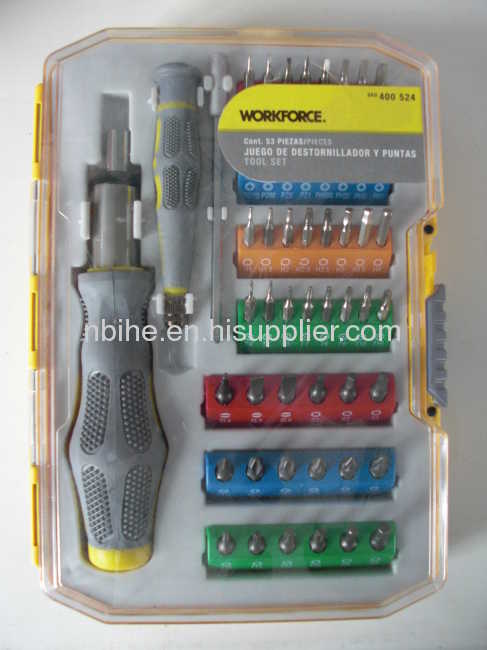 Note:The screwdriver is controlled by hands.And it is a professional tool for electronic product repair.