Detailed Product Description of Sintered NdFeB Motor magnet
1.professional in ndfeb maget
2.coating of magnet:Ni,Zn,Cu etc
3.magnet shape: segment, tile, ring, etc
4.good quality&best price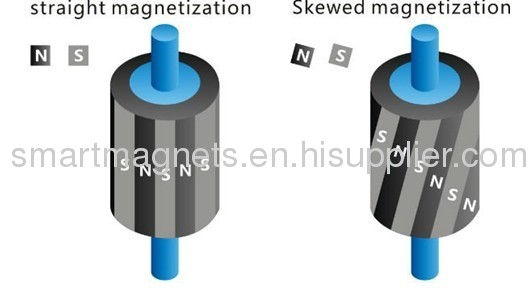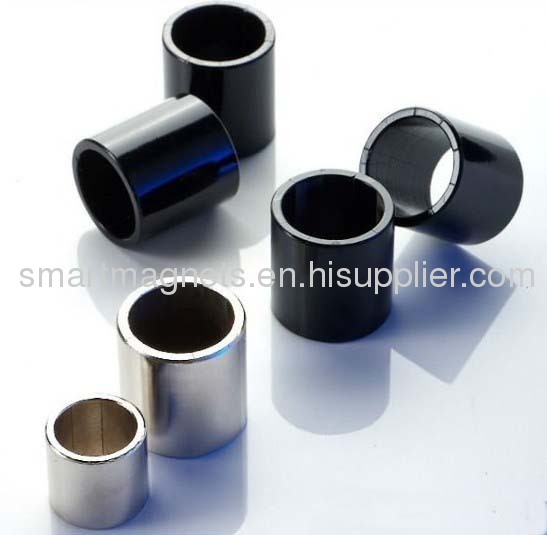 Product Description of Sintered NdFeB Motor magnet

1.Material of NdFeB magnet:
Magnet N-( N30-------N52), working temperature:80 degree Celsius.
Magnet M-(N33M-----N50M), working temperature:100 degree Celsius.
Magnet H-(N33H------N48H), working temperature:120 degree Celsius.
Magnet SH-(N30SH---N48SH), working temperature:150 degree Celsius.
Magnet UH-( N30UH--N40UH), working temperature:180 degree Celsius.
Magnet EH-(N28EH---,N38EH) ,working temperature:200 degree Celsius.
Magnet AH-(N28AH, N30AH, N33AH), working temperature:220 degree Celsius.
2. Coatings of
Sintered NdFeB Motor magnet
:Passivation, Nickel, Zinc, Tin, Aurum, Copper, Epoxy, Chemical, etc.
Surface

Coating

Thickness (Microns)

Color

Resistance

Passivation

1

Silver grey

Temporary protection

Nickel

Ni+Ni

10-20

Silver bright

Excellent to humidity

Ni+Cu+Ni

Zinc

Zn

8-20

Shining light blue

Good to salt spray

Cu-Zn

Shining color

Excellent to salt spray

Tin

Ni+Cu+Sn

15-20

Silver

Superior to humidity

Aurum

Ni+Cu+Au

10-20

Shining gold

Superior to humidity

Copper

Ni+Cu

10-20

Shining gold color

Temporary treatment

Epoxy

Ni+Cu+Epoxy

15-25

Black, red, grey color

Excellent to climate humidity and salt spray

Zn+Epoxy

Chemical

Ni

10-20

Silver grey

Excellent to humidity
3.Magnet shape: Block,Ring, Arc,Disc, Cylinder, Rod,Bar, Cube,Sphere,Strip etc.
4.Samples are available, welcome your inquiry. Smart Magnet is your reliable partner.
5.Tolerance of Sintered NdFeB Motor magnet: ±0.05mm, Customized;
6. Magnetic properties: Super strong magnetic force and intrinsic coercive force. Good in ambient temperature. High anti-corrosion and stable performance.
7. Technology: Application of new sintered NdFeB magnet techniques and equipment like casting, HDDR technology
8. ProductsTech: Rawmaterials-Burdening-Melting-Crushing-Milling-Pressing-Vacuum sintering-Maching-Plating -Inspection-Packing
9. Environment and recycle friendly: Meet the environment standard of RoHS issued by EU. Electroplating uses chemical-plating processing technology without lead and chromium.
10.Application of Sintered NdFeB Motor magnet:Sintered neodymium iron boron rare earth magnet is the most powerful, widely used in many industrial areas,such as:all kinds of electromotors, separators, audio systems, wind turbine, sensors,medical equipment,toys,computers, elevators, cellphones, VCDs and maglev.
We are a professional rare earth permanent magnet producer,We have rich experiences in NdFeB magnets producing and can produce magnets acccording to your specifications &provide excellent technical support for new project.We have advanced facility and state-of-art fabricating process which assure sintered Ndfeb magnets. We deliver goods in time and have good after-sale service. Committed to customers with our best service and with the most that we can do for you.
Payment Terms:
We accept TT & western union & L/C.
Shipping:
1.Terms of Shipment:
By sea, by air, by express courier to the world, Before ordering please contact us to confirm your preferred shipment method.
Feedback:
Customer satisfaction is very important to us. If you are satisfied with the items you ordered, please leave feedback. If you are not satisfied with the items you ordered, please contact us before leaving negative feedback. We can work together to resolve any dispute.