Car Purfume Seat Description:

With the rise of automobile culture, automobile seat incense from the initial one in addition to the car smell, air purification products, evolved to function and appreciation of the combination of art, has the original function value at the same time, also has precious value and appreciate the value of collections. The majority of riders in the choice of a car seat incense at the same time, has been without considering the flavor, but taking into account the style, color, material, size and more sensory aspects. Along with this culture arisen, crystal incense seat satisfy this need, in the traditional function of the foundation, fully reflects its aesthetic value.

Application:
Fresh air, aromatic deodorant, refreshing Xingnao, enhance memory, ease mental pressure molding, etc.. You can dress up your car. Can also be used for home furnishing accessories and send a lover, friends, colleagues of the perfect.
Car crystal gift purfume seat auto decorativeElegant automotive interior car crystal purfume seat, New 2013 most recommending.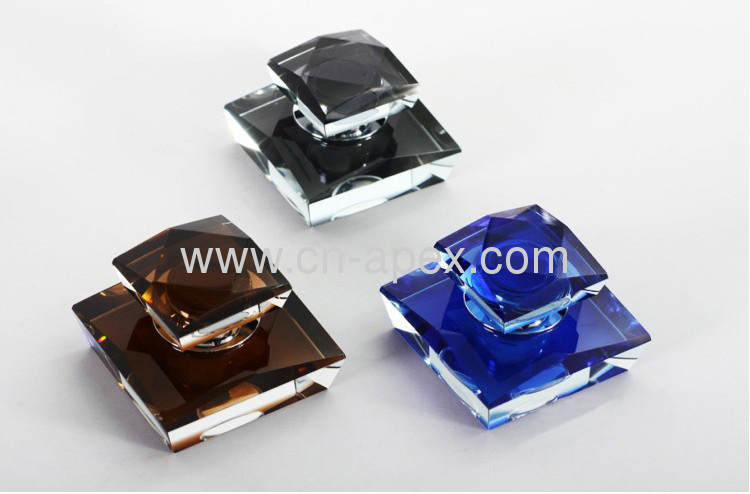 More available products show: