Information
Body Material: 201 Stainless Steel of bottle surface and inner
Lid Material: Food-grade PP
Capacity: 350ml
Qty,Ctn: 60pcs
Size:
65*180mm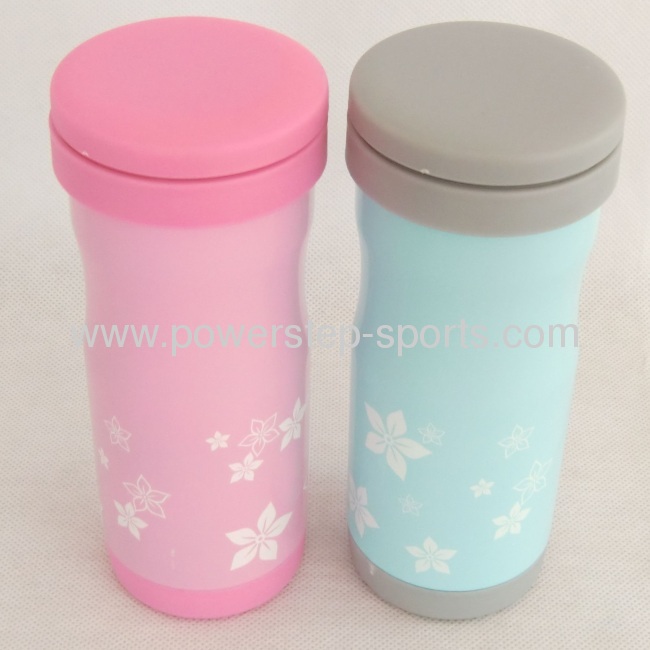 Doulble-wall stainless steel construction,color plastic outer wall,colors:pink,blue,green
Stainless steel vacuum bottle has the advantages of high efficiency heat / cold insulation function,the time of heat preservation is over 12 hours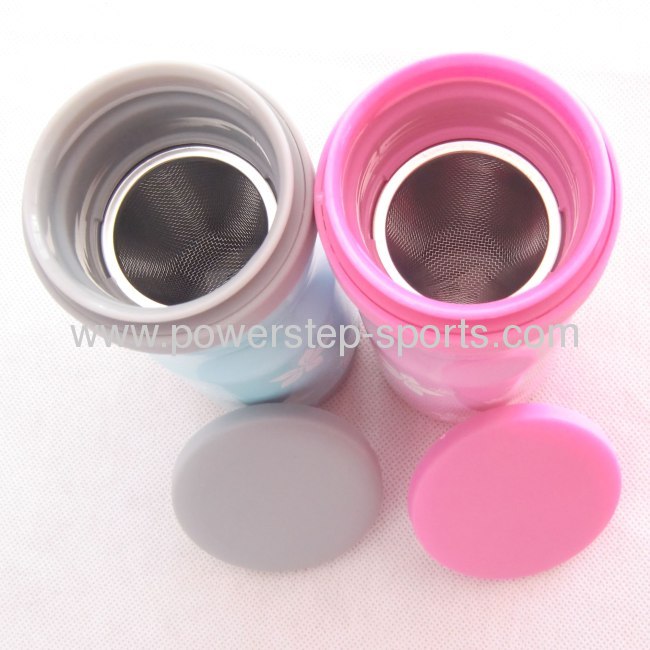 According to the request of the guests packaging and color of bottles, logo can design according to customer requirements

The bottle pass the pressure test, but still refrain from strong collision causes the deformation.
Please keep the mouth of bottle under 2 - 3 cm when filling drink, and please fasten the kettle cover.
Please do not put in the microwave oven and refrigerator refrigerating or heating disinfection cabinet.
Take that step towards reducing your carbon footprint with this stainless steel promotional bottle.
Comes in a variety of metallic and opaque colors.
Leak-proof, screw-on lid.
Built-in carabiner top.
Wide mouth opening perfect for ice cubes!
Not microwave or dishwasher safe.
Perfect for the office, travel or gym!