1) Fully sequenced LED illuminated
Holiday Electric Light Inflatable Lamps
are now available for sale or hire. Light shows can be tailred to your needs and hours of colour changing.
2) A brand new effect Modern lighting for modern events
3) Easy to fix and transport
4) We still have many other styles, may customized according to your requirements.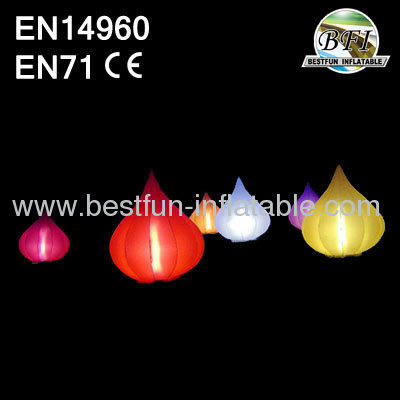 Try something different, fill big empty ceilings, halls, entrances, stages etc.
Creates superb ambient lighting effect.
Try something different, make a big impression a brand new effect. Modern lighting for today's events.
Fill big empty ceilings,halls, marquees, entrances, stages etc… light up your venue.
Create a garden of whimsical delight with the inflatable lamps. Instantly transform a large or empty overhead space with a string of fun, oversized and lighted lamps.