Concrete Vibrator of Russion Type were aimed at Russion Market ,Kazakhstan and east Eu .High quality material of Hose diameter 36mm ,flexible diameter 14mm,motor including leakage protection plug .
Regarding russion concrete vibrator motor ,optional is the Leakage protection plug design .
also the color of it can be done according your request .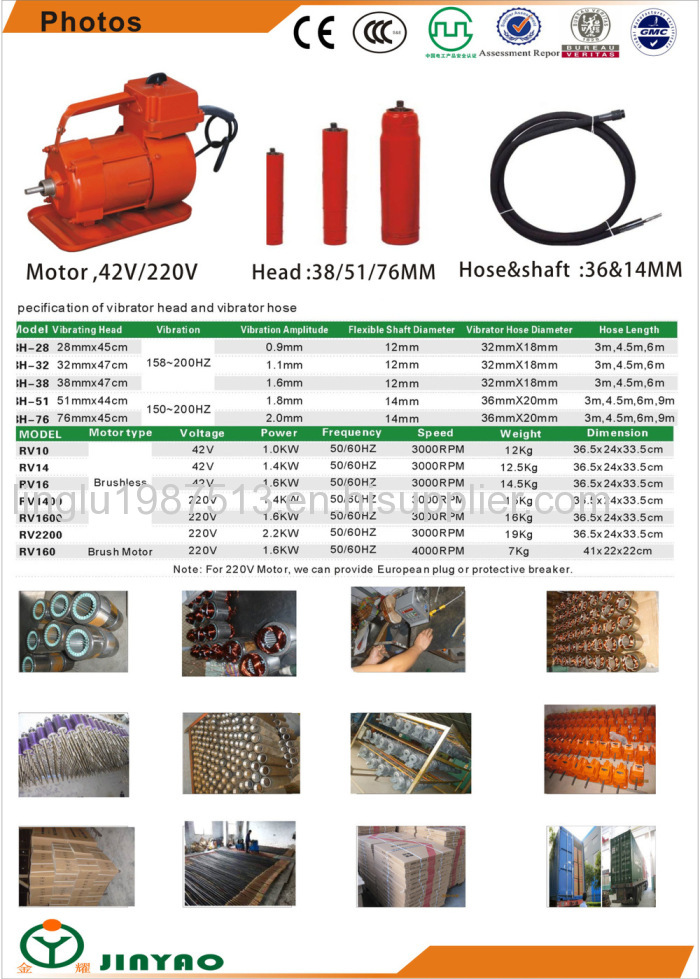 Model: ZN-A Motor Power: 2.0hp
Speed:2850rpm Voltage:42V/220V
Frequency:50/60hz Matched Vibrator: Russion type
Head Diameter:32,38,51,76mm
Hose Length:3-4.5m Packing Size: 80x66x6cm/pc