Product Name:
ADVT-15 Entire Timer Automatic Drain Valve 1/2" with Strainer ball valve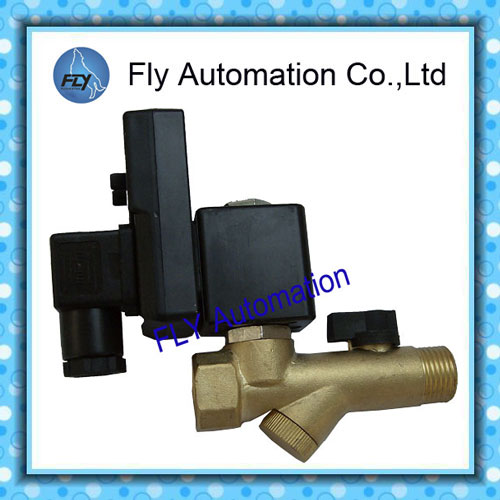 Principle Features:
1.Adjustable "on" and "off' cycle times
2.Low power consumption
3.Bright LED lights indicating operational status.
4.Cycle test button
5.Brass body with FKM for both petroleum and synthetic based oils.
6.Simple reliable construction.
7.Easy serviceability with
Strainer Ball Valve
.
Sizes and pipe connection:
1/2" inlet at
strainer ball valve
1/4", 3/8" and 1/2" outlet from valve body
Applications:
The
Automatic Drain Valve
can be installed at any low point in a compressed air system where condensate forms or is collected. Applications include:
after coolers, separators, receivers, compressor accumulators, large filter units, drain legs,
etc.