Pediatric physical therapy / Temperature Reducing Equipment with supplies



Temperature reducing equipment is the best choice for fever patient within 38.5ºC.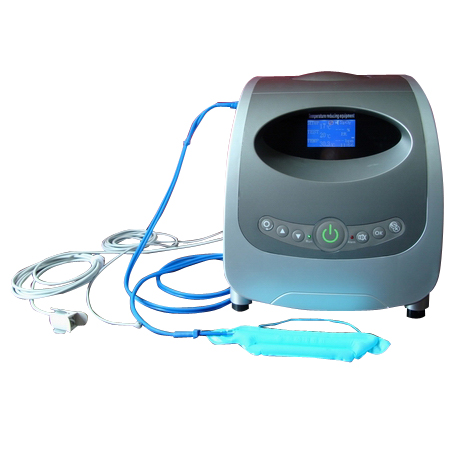 This new product mainly adopt semiconductor (Peltire effect)
physical temperature decrease technology
, pours temperature freezing medium(established by user) into cold headband through the circulatory system and forms the circulation loop(included check blood oxygen, pulse, body temperature ) to control brain temperature and protect brain cell.
Features:
1.Adopt semiconductor (Peltire effect) physical temperature decrease technology, long operating life, energy conservation environmental protection, no pollution, low noise.
2.It could check pulse, blood oxygen, body temperature.
3.The constant temperatures could be adjusted, reduce temperature quickly, comfortable.
4.This product with fall protection and intelligent examination make treatment safe.
5.Automatic alarm and intelligent control.
6.It has self-test refrigeration system.
Suitable Departments
Paediatrics department
, Newborn department, Emergency departments and any clinics with high fever patient.
Temperature reducing equipment kyw-j202 is different from other temperature cooling product.
Product
and

Compare

Medicine

Fever cooling
patch

Cold compress
Alcohol bath

Ice cap Ice blanket

Temperature reducing
equipment

Effect


Good

Ok

Unmanageable

Good

Good

Side effect


Yes

No

Yes

No

No

Safety


Guide by
doctor

Yes

Attention

Intelligent check

Fall protection and
intelligent check

Body check

No

No

No

Temperature

Pulse, Spo2,
Temperature

Scope

Guide by
doctor

Home

Home or
Hospital

Grave departments
( eg: ICU )

Department with
patient have high
fever.