Four point contact ball bearing
Four-point contact ball bearingsare a type of single-row angular contact bearing. They can be subjected to radial and axial load in any direction or a combination of radial and axial load.
This type of bearing is mainly used for an axial load and is a separable bearing. One four-point ball bearing can at times be used to replace two angular contact ball bearings used in pairs.
Capabilities range from 80mm(bore diameter) to 3500mm(outer diameter)
Accuracy: P0/P6/P5/P4(Up to Outer Diameter 800mm)

Four point contact ball bearing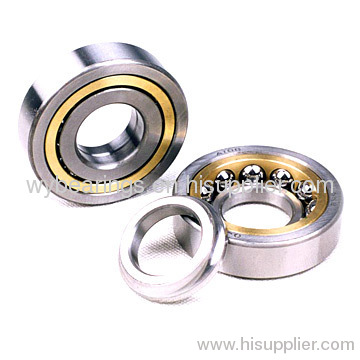 Four point contact ball bearing