FFU EFU with BLDC Fan and Fan controller
FFUs, favored in semiconductor cleanrooms, are also utilized in flat-panel display (FPD), nanotechnology, high-tech automotive, life sciences, and food industries, as well as in new technologies such as photovoltaic and fuel cell cleanrooms, FFUs are also in use in hospitals and laboratories.
Why FFU EFU use BLDC Fan and Fan controller?

FFU EFU-Fan Filter Units require a smart-motor fan system, an interface to the fan, network consolidation, and PC software customization for each individual installation. At that time, AC systems were unable to match the performance and system integrity of the EC systems and a clear, two-tier system evolved. With the introduction of AC control systems that operate out-of-the-box, "smarts" could be added to AC systems at a nominal cost and thus began the process of closing the gap between the AC and DC solutions.
FFU BLDC Fan controller 350W

FFU EFU control system with BLDC Fan and fan controller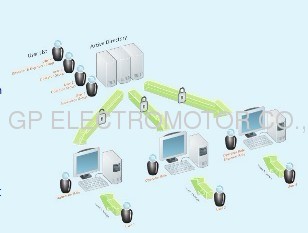 FFU EFU with BLDC Fan and fan controller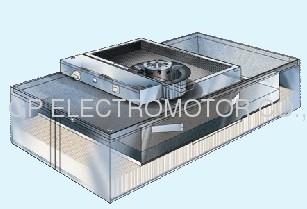 FFU EFU chart with BLDC Fan and fan controller
Specifications of FFU EFU Fan Filter Unit Brushless DC Motor fan speed controller
Input voltage: AC230V 50/60Hz
Max Power: 400W
Variable Speed: 0~1900rpm by PWM and 0-10VDC
RS485 communication by MODBUS RTU and Lonwork protocol by LISA software
Size: 240x68x88mm
one to one control
FFU EFU Fan Filter Unit BLDC Fan Motors and EC Motors
FFU EFU Fan Filter Unit BLDC Fan and Brushless EC Fan