Product Name:
925 Silver Core MURANO GLASS BEAD fit european Charm Bracelet
Model No.: SG5048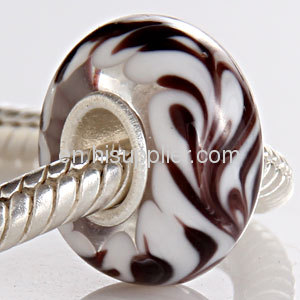 1. Feature: Each european murano glass bead made by high skilled worker, it is all handmade , Perfect processing, 100% physical picture
2. Material: perfect 925 sterling silver single core, high grade murano bead
3. Bead Size: 13*7mm rondelle large sterling silver hole bead (Approx.)
4.Core Size: 4.5mm hole, They are compatible with all major brandsofcreate your own jewelry as well as a wide variety ofstringingmaterials, including our own add a bead bracelets and bangles.
5. Weight: 2 gram each bead (Approx.)
6. Payment is TT, Western Union, MoneyGram, Paypal etc
7. Packing: Opp Bags for inner packing, carton box for outer packing
8. Delivery by DHL, TNT, Fedex or EMS etc air express, deliver time 3~5 days
9.Adorner: These high quality beads fit perfectly on European,bigholeJewelry, Largehole Jewelry, Italian charms, Lovecharm links etcchainsas well as our very own interchangeable bracelets, necklaces andbanglestoo.
10. Pls feel free to "Download Quotation" for more styles if you need to wholesale our products.
european style glass beads with 925 stamp
, 925 sterling silver single core, fiton european, Chamilia, Trollbeads, Biagi, Lovelinks etc Branded BraceletJewelry
Product Information:
1. Product Feature:
(1). Each european style glass bead is made by skilled worker. perfect processing and handicraft.
(2). The bead also fit our own interchangeable bracelets, bangles and necklace.
(3).Each european style glass bead perfectly fit on European, big hole jewelry, large hole jewelry ,etc.
(4). All the european style glass beads are in top quality, fashion design and amazing style.
2. Product Types:
(1). Fashion european jewelry style
(2). european style compatible with European style
(3). Belong the most fashion jewelry set
3. More Details:
european Style Sterling Silver Core Glass Beads Charms Wholesale


| | |
| --- | --- |
| Capability | Top quality, large stock, quick shipping |
| Component | 925sterling silver, murano glass beads |
| BeadsFit | Fit european bracelets, chamilia bracelet. trollbeadsbracelet,etc |
| Surface | Polishing and shining |
| CoreMaterial | 925 sterling silver |
| HoleStyle | Screw thread |
| Occasion | Birthday, anniversary, graduation, other specialoccasion |
| Meaning | Show your deep love to yourself, your family and yourlife |
From Beads To Brand Bracelet Jewelry:
1.Pandoa beads fit fashion bracelet jewelry such as pandorabracelet,chamilia bracelet brand bracelet. 2. Choose one kind of beadyou canmake a simple but elegant european chamilia biagi charm bracelet,
3. Choose several types of european beads you can make a most fashionable and unique fashion bracelet.
4. Wholesale european beads, european silver beads, european gold plated beads at competitive price.
5. May the european beaded brand jewelry bring forever blessing and happiness.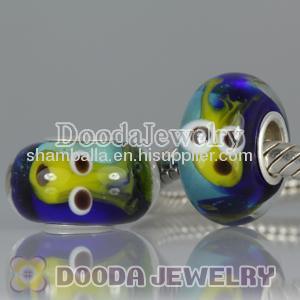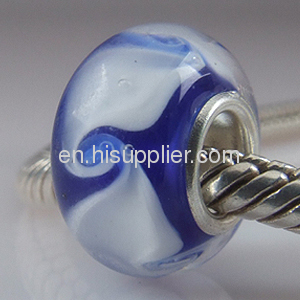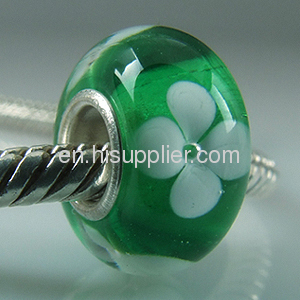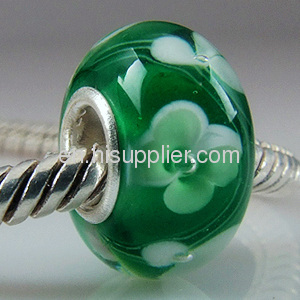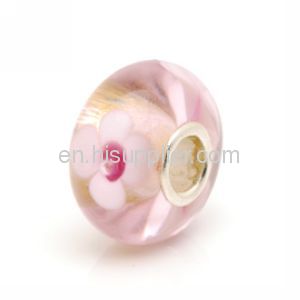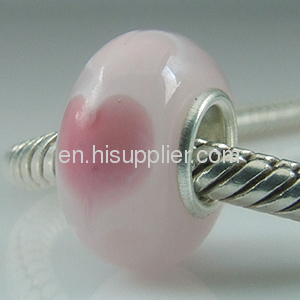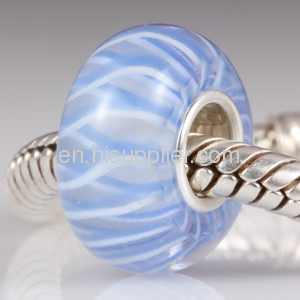 Pandora style glass beads are all in fashion design with perfect handicraft and fit european big hole
jewellery bracelet.
With sterling silver or gold plated , european style foil glass beads will definitely give the totally fresh feeling.
Each european style foil glas bead is made by high skilled worker, it is all handmade , Perfect
processing, 100% physical picture, and all beads can vary slightly in size, shape and color.
Welcome OEM Design:
1. Made jewelry beads with screw: stamped 925 your logo on the core
2.Made jewelry beads with single core: stamped 925 silver single
3. Made jewelry beads with double cores: stamped 925 with silver double cores
4. Made jewelry beads with silver plated cores: without stamped 925