Stainless Steel Ball Valve 1pc

Size: 1/4"~4"
Boday Material: cf8, cf8m, cf3m
Working Pressure: 6.3mpa, 1000psi
Application Medium: water, oil and gas etc
Option: locking device
Material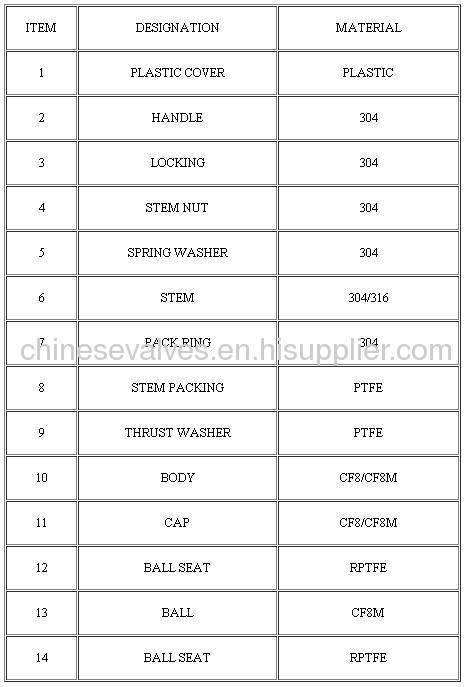 Parameter

PRODUCTION
Spectrum analyzer is used to ensure the quality and components of raw materials.
Investment casting process and high-precision CNC lathe have been adopted to produce full sets of products.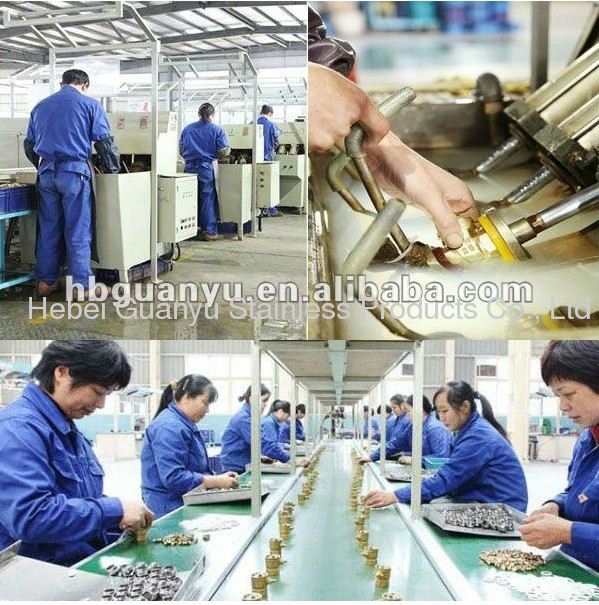 QUALITY CONTROL
We implement strict QC policy to guarantee our products' quality.
We have established the special inspection system during every step of the production flow, including Material, Casting , Machining and Final Inspection.100% final check for every valve can be guaranteed
SUPERIORITY
Easy intallation
High corrosion resistance
Dimensionally accurate
High performance level
Strict production and QC policy
Good time efficiency&punctual delivery


PRODUCTS RANGE
As the professional stainless products manufacturer, we can produce stainless steel ball valve, gate valve,check valve, cut-off valve, camlock couplings from Type A to Type DC and pipe fittings. Pipe fittings include 90 degree elbow,45 degree elbow,street reducing elbow, tee, hex nipple, hex bushing, hex cap, sqare plug,hex plug, barrel nipple, hose nipple,union f/f , etc.