Negative ion shower head
1.fashion design
Design of transparent, original , handsome and solid.
2. save water
Stainless Steel nozzle help push up the water pressure in 3-5 times.so that it is able to work under very
low water pressure(even under 1ba), Traditional showers make 9.6 kg/minfor the flowing of water, This kind shower make 4.8g/min for the flowing of water, saving 50% water
.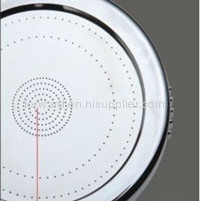 3. negative ion,healthy for body
Negative ion :

Infraryed emission-----keep away from colds and boost immunity

iongeneration and water molecules actvation --- aerobic massage and eliminates fatigue

Chlorine killer---Beauty Wellness and Increase the cell vitality


The follow negative ion and the fragant block can freely choose to install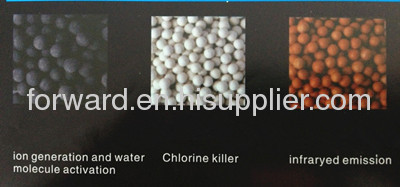 The fragrant block : Lemon b;ock ,Lavender fragrance pieces , Jasmine pieces
4. high quality

PC raw materials,crystal clear

Resistance, anticorrosion,long as the new
High technology multilayer electroplating common electroplating easily fade dull luster,
easy to fade the clean electroplating, long as the new,10 years warranty.Precision plating,
bright as a mirror.
5. easy to install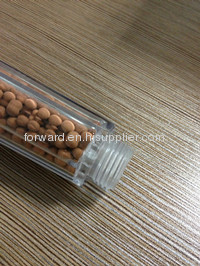 Shower installation is simply.
The hose can be directly screwed on .