5w e27 p55 led bulb
lights milk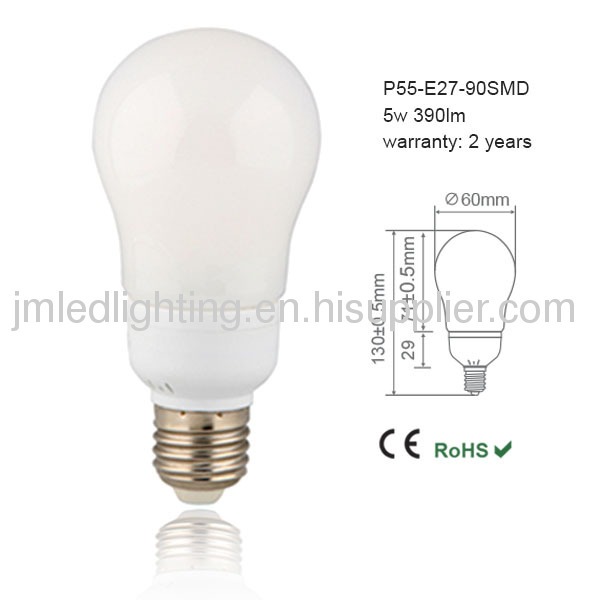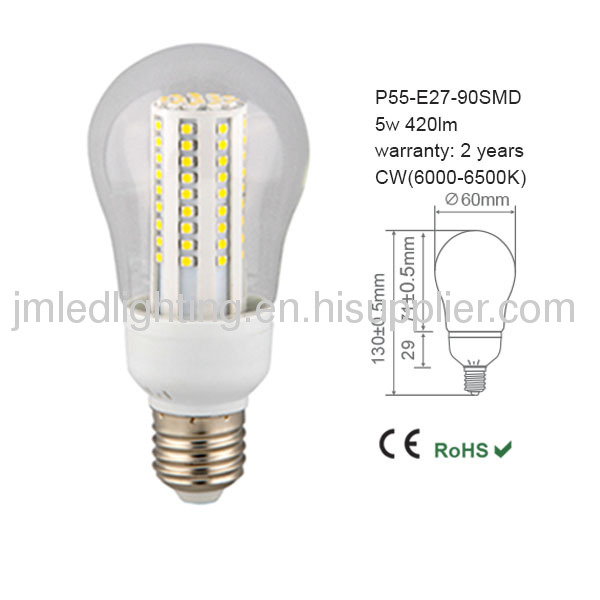 specifications: 5w
e27 p55 led
bulb lights milk
5w e27 p55 led bulb lights milk

Nature white 4000-4500K

Inspection procedure
1). First, during raw material period, we inspect all raw material.
2). Second, during production period, before lamp's final assembling,
each lamp we make aging testing 5hours,
before final package, each lamp we test its working.
3). Third, after package, we inspect each lot according to SGS 105E AOL standard.
And we make aging 2000hours for 1pc item under each lot.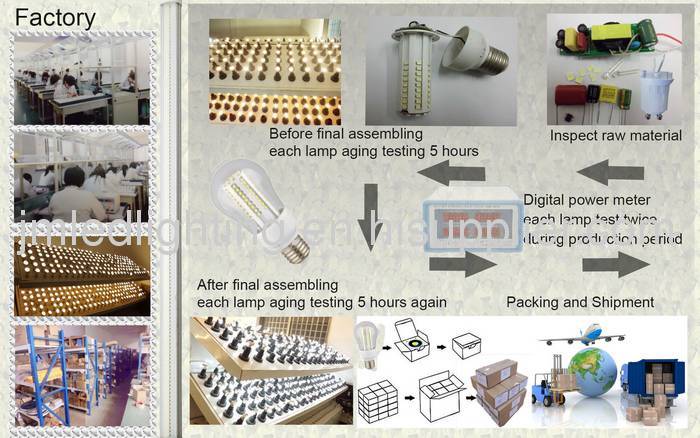 Testing equipment and Certificate
Integrating Sphere
is used to test lamp's lumen, consumption. Power factor, input current and Ra index.
Hi-pot tester, It is used to test lamp's Hi-pot from 1000V-4000V.
EMC tester, EMI tester.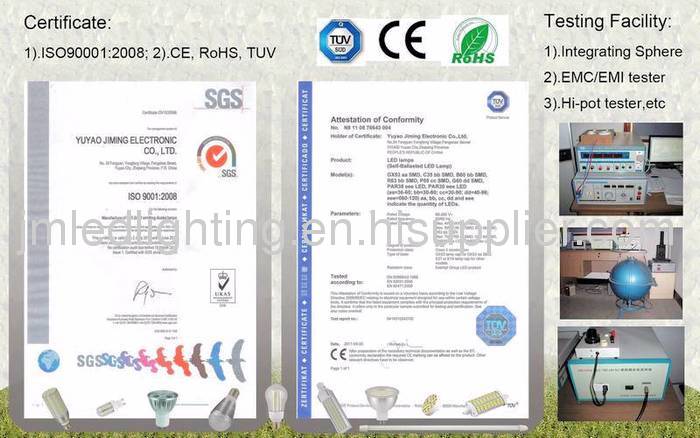 test report:
5w e27 p55 led bulb lights milk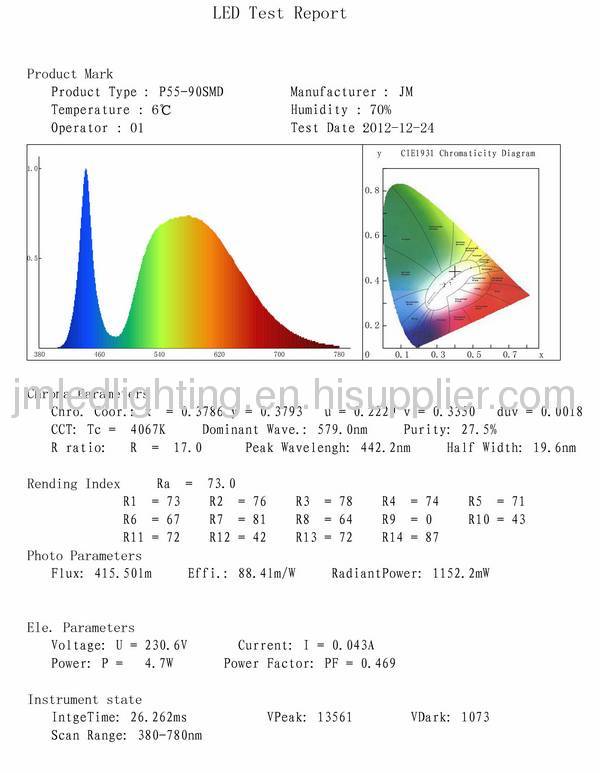 What is CE?
The symbol CE stands for "Conformité Européenne" which is French for "European Conformity". When the symbol is affixed to a product it is the manufacturer's declaration that the product conforms to the essential requirements of all European directives. The essential requirements would include Safety, public health, Electromagnetic Compatibility, and consumer protection, among other things.
CE marking is a mandatory requirement for selling all products that it applies to into EU Countries. It implies that the product has been subject to all applicable evaluation and assessment procedure(s) as defined by the CE directives. CE marking is not a quality symbol. It only indicates that the product conforms to the directives set forth by the EU. It is not an indicator of the overall quality of the product.