b22 p55 led bulb 5w
420lm 90smd clear
b22 p55 led bulb 5w 420lm 90smd clear

CW 6000-6500K
DW 4000-4500K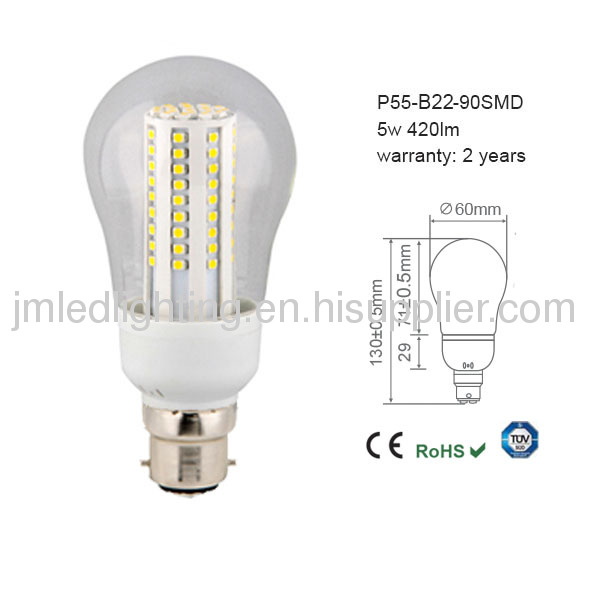 Actual test report: b22 p55 led bulb 5w 420lm 90smd clear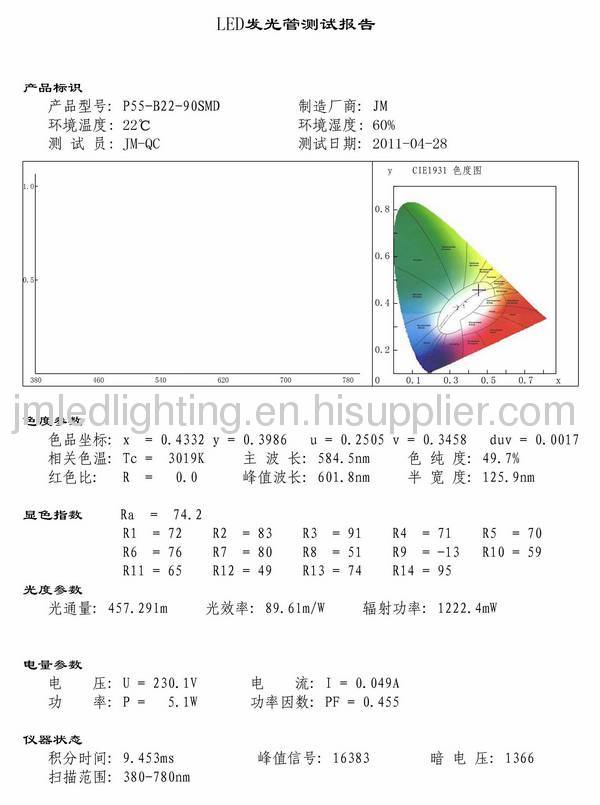 Testing equipment and Certificate
Integrating Sphere
is used to test lamp's lumen, consumption. Power factor, input current and Ra index.
Hi-pot tester, It is used to test lamp's Hi-pot from 1000V-4000V.
EMC tester, EMI tester.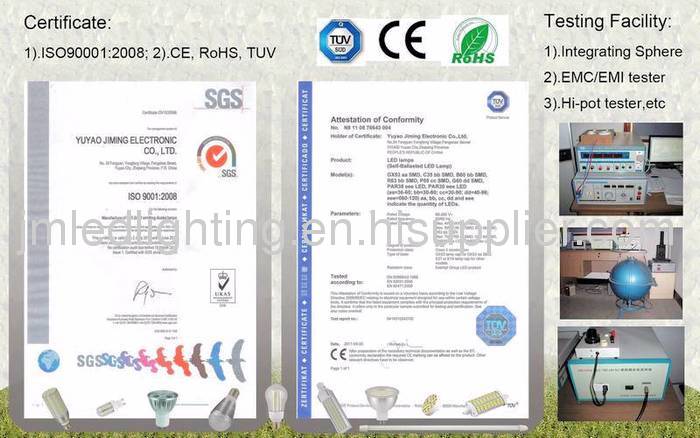 What is TUV approval?
TUV certification involves rigorous testing of the applications for which the component is designed. It includes verification that the device satisfies the strictest European regulations for the industry in which the component was designed for and ensures the component specifications are stated correctly. Periodic retesting of the component is required to maintain TUV approval and the certification is without question the most comprehensive testing any product would undergo.