Four different size:
D10 x 12 mm;
D12 x 20 mm;
D19 x 25 mm;
D29 x 38 mm.
Eight different colors:
White; Red; Yellow; Purple; Green; Black; Orange; Blue.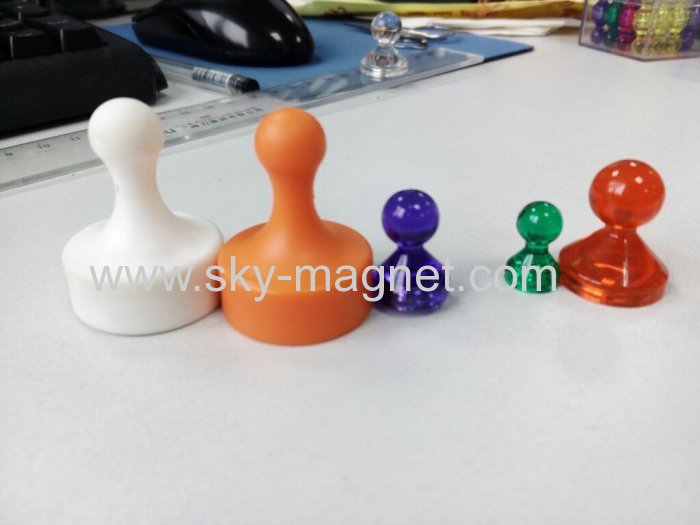 Office stationery magnet/office magnet/memo magnet:


Office stationery magnets are plated with 3 layers of protective coatings - Nickel + Copper + Nickel (Ni-Cu-Ni) and moulded in plastic.
Each magnet can support up to 18 sheets of A4 80gsm photocopypaper against a filing cabinet, white board or fridge. These magnets are held in place by the Magnetic Face and have a maximum operating temperature of 50 degrees C.

The magnet pins are made of NdFeB magnet and plastic cases. The colors of the plastic cases could be black, white, red, green, blue, yellow or the customer's request.

The magnet pins also are called office magnets, memo magnets, which are mainly used in office, classroom, meeting to fix papers, notice and so on.