Deep groove ball bearing
for wind turbines is special deep roove ball bearings whose rolling elements is not steel balls but ceramic balls. We offer several standard dimensions of this kind of deep groove ball bearing.
We are one of the few factories who is certificated to make this kind of bearings.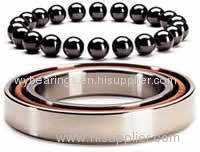 Deep groove ball bearing for wind turbines