Products name :high quality Cloisonne Pin
An ancient art developed over 6,000 years ago in China, cloisonné pastes fill color by color in each recessed areas of metal. After each fill, the piece is blazed harden and hand polished until perfect.
Due to the beautiful hard glass-like finish, cloisonné is the first choice for those who require the very best.
Description
1. The sample pictures of the products just only for product process reference only
2. MOQ: 50pcs
Specification
1. This is luxury level pin, which is made by copper and cloisonné pigments, and made by very complex process, but with solid, glass-like surface.
2. Size: from 3/8"-3"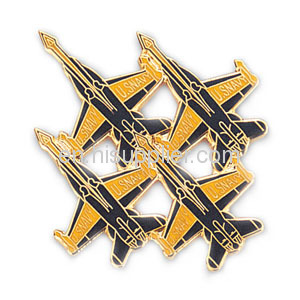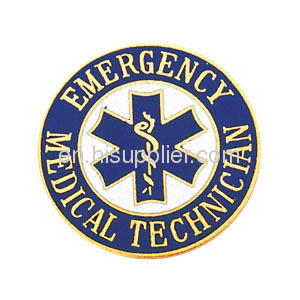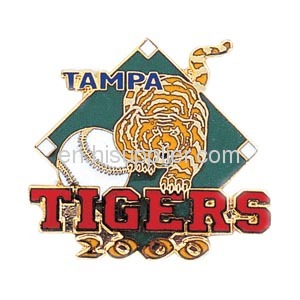 Main produts :

lapel pins- custom lapel pins, soft enamel pins, safety lapel pins, flashing and enamels lapel pins, hard enamel pins. (2) badges- embroidered and metal badges, military badges, name and police badges, embroidery badges. (3) promotional giveaway key chains- keychains, promotional keyrings ( key rings), mini key chains, LED flashlight key chains, magnetic keyrings, logo keychains. (4) patches- embroidery patches, cloth patches. (5) military medals, award medals, souvenirs, Christmas decoration, tie bars, novelty cuff links, metal cufflinks, fashion necklaces, metal bookmarks, rubber magnets, money clips, relative metal products, cloisonne ornaments, pewter products, advertising specialty items, custom made imprinted and printed products, brooch, custom embroideries, embroidered emblems, badge id lanyards, clip lanyards, custom dog tags & lanyards, brooch, self adhesive labels, memo boards, custom magnets, dog tag necklaces, Asia gifts, cloisonne enamel, die struck lapel pin, fridge magnets, golf gift items, lanyard making, magnetic memo boards, metal ornaments, metal clip, magnetic photos, souvenirs, silicone bracelets, medallions, lapel pin, custom lapel pins, keychain, key chain, custom key chains, keyring, key ring, custom key ring, medal, badge, custom badge. stationery & office supplies - badge clips, retractable badge holders, retractable badge reels, plastics badge holders, safety ( safe) pins, badge manufacturers. (2) hardwares & hand tools ( handtools), metal products, metal casting - retractors, carabiner, ABS plastic wheel reflecting covers, blades & knife ( knives), cap washers, casting tubes, clutch needles & pins, plastic spring & clip parts, garden tool sets, hammers, & hatches, hooks, hose clamps, key cabinets, locks, lock nuts, shears, saws, screws & nuts, screwdrivers & socket sets, strapping machines. (3) home ( household) products- blank bottles, baggage slings, crochet hooks, gas hoses, jump star cables, magnifying glass & slices, straws & muddlers, bags, slippers, toilet plungers. (4) gifts ( giftwares, novelty, novelties, premium, promotional) items- acrylic papers weights, badges, medallion & tie clips, bag handles, bell placecards & flag holders, bottle openers & corkscrews, book marks ( bookmarks), candle glass, CD cases, glow bracelets, golf balls, insulated cups, letter openers, magnets, metal puzzles, mobile telephone straps & lanyards, paper stickers, pen holders & arts, plastic cards, ball pens & rulers, sharpeners & spoons, disposable tableware, tapered & handle tin & trays, toy sets, rubber sponge balls, acrylic & bullet key chains, brass or zinc-alloy, dog tags, promotional key chain, embossment soft magnet & fireman keychains, LED & coin keychains, sandwort bottle & sport ball key chains, screw driver & stapler key rings, T shirt & whistle keyrings, wooden key chains, loop, lapel & ribbon & diaper pins, napkin & safety & nappy pins, badge & hair accessory, necklaces, neck laces, bead bags, earrings, crown, rings, ornament & decoration, jewelry, commodity, consumer goods, Christmas gifts, bangles, carabiner, badge reels, retractable badge holders, retractors, mobilestrap, safety thumbtacks, flexible badge holders, needles, lanyards, nails, money & curtain & badge clips, yoyo, badge clutches, clutch nails, card holders, paper chains, mobile phone straps. (5) animal & pet supply- choke chains, leashes & leads, pet toothbrushes, pull up & tie out chains & stakes, training spike collars. Hard enamel, also referred to as "new cloisonne", retains the characteristics of classic cloisonné while offering a much wider selection of colors. Each pin is hand-crafted in a process that begins with a flat piece of brass which is then die struck and filled with your choice of enamel colors. The surface is then polished to give it a smooth, durable finish. Hard enamel can match over 1,000 PMS colors to offer the most brilliant and vibrant designs.