Product name:
magnets neodymium dics sizes
Model No.TCND-DISC025
We offer customized sizes and dimensions neodymium magnets, with vasious magnet grades. All the products are with perfect consistency.
magnets neodymium dics sizes
To offer you our price,please offer the following details :
Magnet grades:N35,N38,N40,N42,N45,N48,N50,N52
N35M ,N38M,N40M,N42M,N45M,N48M,N50M
N35H,N38H,N40H,N42H,N45H,N48H,N50H
N35SH,N38SH,N40SH,N42SH,N45SH,
N28UH,N30UH,N33UH,N35UH,N38UH,N40UH,N42UH
N28EH,N30EH,N33EH, N35EH,N38EH,N40EH
N28AH,N30AH,N33AH,N35AH,N38AH.
Magnets size and dimensions
Magnetic direction: which direction to oriented The north pole and south pole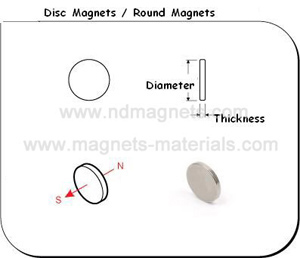 Coating or plating :Nickel,NiCuNi ,Zn,Black Epoxy,Ag,Au Etc.
Quantities: More mass order quantities. More lower the prices. Original factory


Some Application : Toys, package, Printer, Switchboard, Phone, voice coil motors (VCM's) in hard disk drives, high performance motors, brushless DC motors, magnetic separation, magnetic resonance imaging, sensors, loudspeakers etc.

Our advantages: 1. Original factory with professional technical and servers.
2. Strict quality control systems under certification TS16949 and ISO 9001
3. Latest facilities to support R&D, quality control, process control, final product inspection
4. Very low prices due to our production well controlled , process optimization,
5, Fast delivery
6. Motto: partnership with all customers
Our featured products
:
1.High temperature stability Magnets
Application: These magnets are mainly used in car motors, EPS, brake motors, servo motors
2. High corrosion resistance & Low weight loss magnets
Application :These magnets are mainly used in elevator, radar, wind turbine generators, tide Generators, marsh gas generators, military aerospace, industrial motors and other fields
3.
Low magnetic deflection angle magnets
These products are used in sensor products in instrument and meter.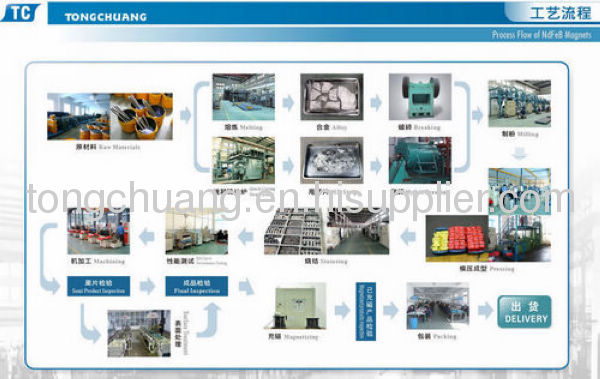 Production flow

For more informations about above magnetism requirement ,please visit our website or contact us directly