Neodymium magnet(also known as NdFeB or Neo magnet), the most widly used type of rare-earth magnet, is a permanent magnet made from an alloy of neodymium ,iron and boron to the form Nd2Fe14B strusture. These magnets are widly used in many applications in modern products, such as motors in cordless tools,hard disk drives, magnetic fasterners,MRI,servo motors,lifting and compressor motors,actuators etc.

N45 Arc Sintered NdFeB Magnet with Cu coating

Material: Nd-Fe-B/rare earth magnet

Grade: full N33-N52,include N,SH,UH,EH series

Coating:Cu,NICUNI,Zn

Magnetized direction: north on outside face,south on the outside face

Delivery:10-25days

Free samples are be supplied at customer's requests.

Application: sensors,motors,rotors,wind turbines,lounderspeakers,magnetic hooks,pump machine etc.

Arc NdFeB Magnet with Cu coating photo: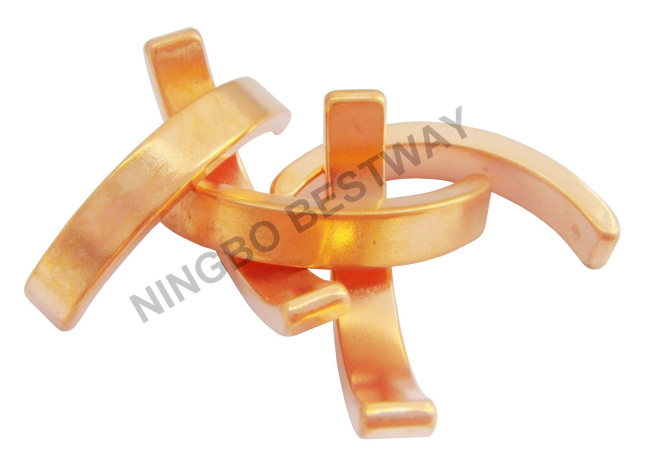 Acr magnet drawing :





Welcome to contact us to know more.