************************************************************************************************************************************************
ORDERING CODE
************************************************************************************************************************************************

Model
Mitsubishi Model
Pipe
Length
A
B
C
RW-GFSL-1KX10E
GFSL-1KX10E
Liquid
424
15.9
15.9/12.7
15.9/12.7
Gas
370
9.6
9.6/6.4
9.6/6.4
RW-GFSL-1KX20E
GFSL-1KX20E
Liquid
424
19.1
19.1/15.9/12.7
15.9/12.7
Gas
370
9.6
9.6/6.4
9.6/6.4
RW-GFSL-1KX30E
GFSL-1KX30E
Liquid
515
15.9/19.1/25.4
25.4/19.1/15.9
25.4/19.1/15.9
Gas
382
9.6/12.7
12.7/9.6/6.4
12.7/9.6/6.4
RW-GFSL-1KX40E
GFSL-1KX40E
Liquid
622
31.8/38.1
38.1/31.8/25.4
28.6/25.4/19.1/15.9
Gas
424
12.7/15.9/19.1
19.10/15.9/12.7
19.1/15.9/12.7
Fittings
Six fittings for chosing
RW-GFSL-1KX50E
GFSL-1KX50E
Liquid
748
44.5
44.5/38.1/31.8/25.4
38.1/31.8/25.4/19.1
Gas
413
22.3
22.3/19.1/15.9/12.7
19.1/15.9/12.7
Fittings
Seven fittings for chosing
RW-GFSL-1KX60E
GFSL-1KX60E
Liquid
714
50.8
50.8/44.5/38.1
38.1/31.8
Gas
476
25.4
25.4/22.3/19.1
22.3/19.1
Fittings
Two fittings for chosing
RW-GFSL-2KX30E
GFSL-2KX30E
Liquid
519
25.4/28.6
25.4/19.1/15.9
19.1/15.9/12.7
Gas
370
9.6/12.7
12.7/9.6
12/9.6/6.4
Fittings
Eight fittings for chosing
RW-GFSL-2KX50E
GFSL-2KX50E
Liquid
748
44.5
44.5/38.1/31.8/25.4
38.1/31.8/25.4/19.1
Gas
413
22.3
22.3/19.1/15.9/12.7
19.1/15.9/12.7
Fittings
Ten fittings for chosing
RW-GFSL-2KX60E
GFSL-2KX60E
Liquid
714
50.8
50.8/44.5/38.1
38.1/31.8
Gas
476
25.4
25.4/22.3/19.1
22.3
Fittings
Three fittings for chosing
RW-GFSL-DOS2E
GFSL-DOS2E
Liquid
542
38.1
28.6
28.6
Gas
384
15.9/19.1
19.1/15.9/12.7
19.1/15.9/12.7
Fittings
Seven fittings for chosing
RW-GFSL-DOS3E
GFSL-DOS3E
Liquid
667
44.5
38.1
28.6
Gas
384
15.9/19.1
19.1/15.9/12.7
19.1/15.9/12.7
Fittings
Seven fittings for chosing
RW-GFSL-DOS4E
GFSL-DOS4E
Liquid
499
50.8
44.5
28.6
Gas
441
25.4
22.3/19.1
19.1/15.9/12.7
Fittings
Two fittings for chosing
RW-GFSL-DIS22-1
GFSL-DIS22-1
Liquid
442
12.7/15.9/19.1
19.1/12.7/9.6
19.1/12.7/9.6
Gas
370
9.6
9.6/6.4
9.6/6.4
GFSL-DIS180-1
GFSL-DIS180-1
Liquid
544
15.9/19.1/22.2
19.1/15.9/12.7/9.6
19.1/15.9/12.7/9.6
Gas
448
9.6/12.7/15.9
12.7/9.6/6.4
12.7/9.6/6.4
Fittings
Two fittings for chosing
GFSL-DIS371-1
GFSL-DIS371-1
Liquid
576
25.4/28.6/31.8
25.4/22.2/19.1
25.4/22.2/19.1
Gas
445
12.7/15.9
15.9/12.7/9.6/6.4
15.9/12.7/9.6/6.4
Fittings
Three fittings for chosing
GFSL-DIS540-1
GFSL-DIS540-1
Liquid
753
28.6/31.8/38.1
31.8/28.6/25.4/19.1
31.8/28.6/25.4/19.1
Gas
584
12.7/15.9/19.1/22.2
19.1/15.9/12.7/9.6
19.1/15.9/12.7/9.6
Fittings
Four fittings for chosing
***********************************************************************************************************************************************
ABOUT PRODUCT
***********************************************************************************************************************************************
1. More than 10 years` experience of manufacturing and exporting in the line of copper fitting.
2. Experienced technical staff. All of them have at least 3 years' experience.
3. Strictly Quality control. Inspect the raw material, unfinished products and finished products.
4. Our moulds cover almost all of the American standard and European Standard. We can also produce the product according to our customers' requirement.
5.Water extrusion Y type tee, more strong and more environmental protection.
***********************************************************************************************************************************************
OTHER DISPERSE PIPE
***********************************************************************************************************************************************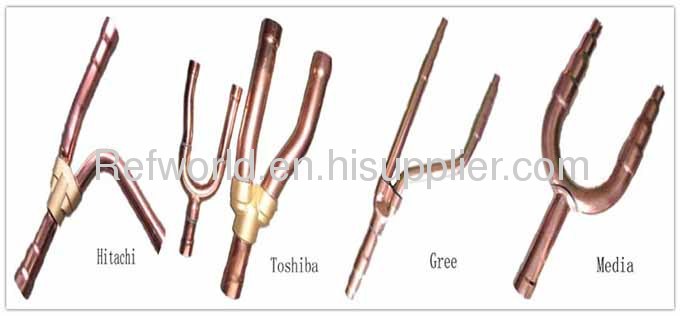 ***********************************************************************************************************************************************
WORKSHOP
***********************************************************************************************************************************************
************************************************************************************************************************************************
SAMPLE ROOM
************************************************************************************************************************************************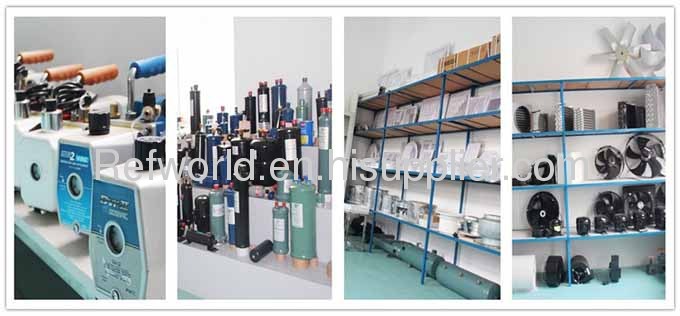 ************************************************************************************************************************************************
WELCOME TO CONTECT US
************************************************************************************************************************************************