Neodymium magnet toys are toys consisting of or incorporating neodymium magnets. Most commonly they are magnetic construction sets or magnetic sphere building toys. They are sometimes marketed as executive toys.

Material: Nd-Fe-B
Grade:N35,N38..
Size:D5mm,6mm,7mm,8mm,10mm...
Package:vacuum polybag, tin box..
Shipment: by sea,air,express


The total control of the NeoCube is resultant from it's composition of 216 individual spheres along with geometry itself.
-Each individual sphere is essentially a point.
-Several spheres arranged in a string essentially form a line.
-Lines can be manipulated to form two-dimensional shapes or polygons.
-Points, lines, or polygons can form three-dimensional shapes or polyhedrons.
The implication of this omni-dimensional dominance over your NeoCube is that billions of solutions are possible.
Because your NeoCube gives you the freedom to control it at all levels, your creations can be as unique as you!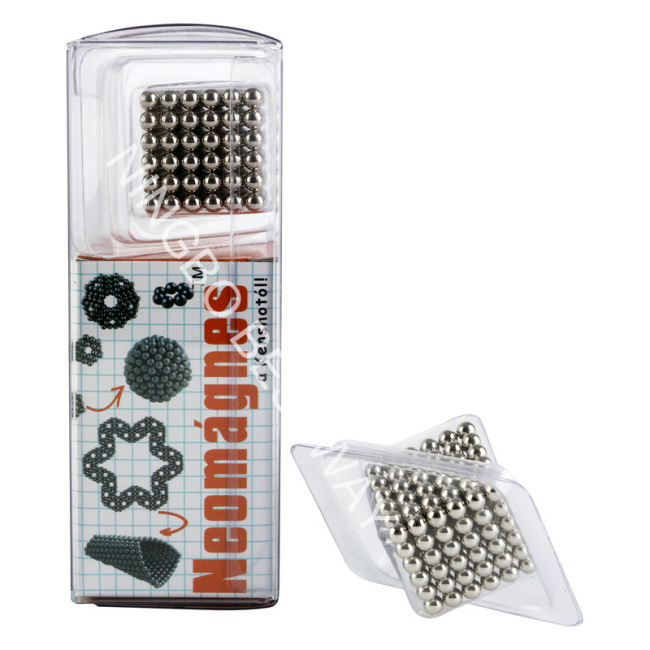 New Colorful Neocube: