NdFeB Block Magnets
Magnet Size: customer's request
Grade: N35-52,M,H,SH,UH,EH,AH
Coating:Three layers coating--Ni+Cu+Ni coating,Zn,Phosphating etc.
Magnetized Direction: through thickness.
Working Temperature:80,100,120,150 degree Centigrade


Regular Specification
The NdFeB Blocks are widely used in Magnetic Separator, relay and switch !The following items are the relative products of the NdFeB Block Magnets,you can quickly find the NdFeB Block Magnets through the list.

Neodymium Block Magnets could be magnetized through every surfaces ! Most have north and south poles on the two largest surfaces.
(1) Small Magnet Blocks
5x5x1mm
5x5x2mm
5x5x5mm
9.5x9.5x2mm
10x5x1mm
10x5x2mm
10x10x2mm
10x10x2.5mm
10x10x3mm
10x10x6mm
12x9x4mm ......
(2) Medium Magnet blocks
15X6.2X1mm
15x9x5mm
15x10x5mm
12x12x3mm
16x12x10mm
20x10x1.8mm
20x12x5mm
20x15x1.8mm
20x20x1.8mm
20x20x5mm
25x10x1.8mm
25x10x10mm
25x15x1.8mm
25x20x1.8mm... ...
(3) Big Magnet Blocks
40x25x3mm
40x25x10mm
50x25x25mm
50x50x25mm (2x2x1inch)
50x50x12.7mm (2x2x1/2inch)
50x50x37mm
75x75x25mm
75x75x37mm
80x40x10 mm... ...
(4) Large Magnet Blocks
100x50x12.5mm
100x50x50mm
100x100x50mm
150x100x15mm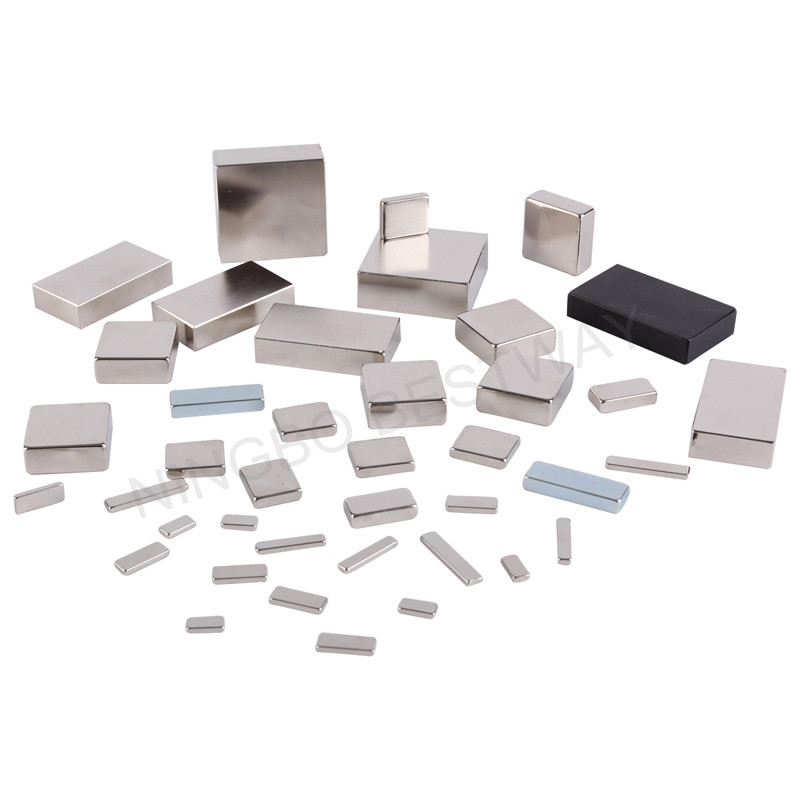 Welcome to contact us to know more.