Specifications:
Dimension: 343*165*356(mm)
Material: PMMA
LED Source: 8pcs day white
Voltage: AC100-240V/50-60HZ/DC9-10V
Wattage: 4W
Lumen: 225LM
Illumination: 650Lux
CCT: 5500-6000K
CRI: >80
Lifetime: >50,000 hrs
Color: Glass color/ Transparent/ Gray
Apply to: Household decoration, Gift& promotion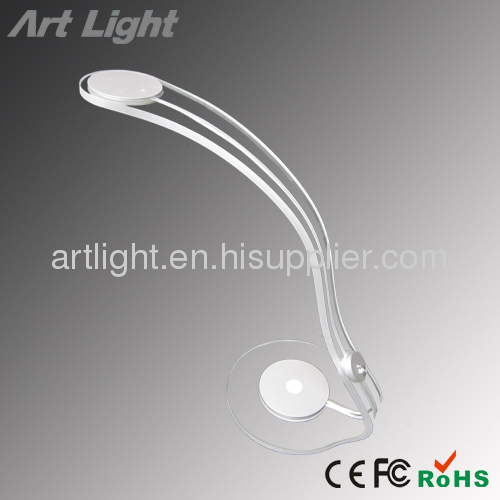 Table led lamp advantage as follow:
1.Fashionable Design
---No Flickering and LED reading lamp with protecting eye, it is best for eye care
---Touch sensitive, Intelligent Lighting Control System and 5 grade adjust lighting got best lighting at different situation.

2.Green Energy Source
---LED reading lamp with protecting eye, easy adjust angle and placement
---LED constant current driving source for lighting.
3. Safety Protection
---easy operation, especial for kids reading lamp because protecting eye
---producing quality natural light source without blind spot, silhouette background

4. Low power, long service life and delicate body etc.