We are able to take mapping, design for clients and make products as per customer's drawing or sample excellently , also can help customer to repair the old screw and barrel by using bimetallic-alloy process.

Screw structure, compression ratio and material can be changed according to different products and output.
Technological Process can be chosed acoodring to your requirments.

Commonly used materials: 38crMoAIA, nitrogen treatment . Various high quality alloy steels , according to different usage, the choose for alloy is different, some require for abrasion-resistant while some require for corrsion-resistant. For standard, we have Fe-based, Ni-based, W2C alloy,Tunsten alloy etc for choice.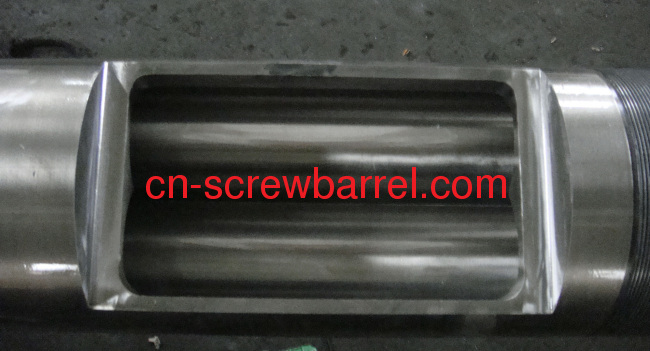 Parallel Doule hole Screw and Cylinder
If you do not see the particular model you are looking for in our website, please give us a call to discuss your needs. In most case we can provide you with a complete solution to meet your demands.
TEL: 0086-13857884034
FAX:0086-5808053677