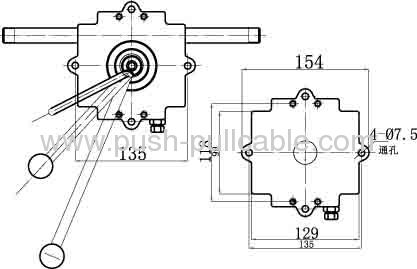 Luoyang GuanJie Push-Pull Cable Controller Co,. Ltd is a real manufacture producing push-pull cable and the controller in China. Our company was established in 2003, with over 10 years experience, we can provide high quality products with competitive prices.
The products we can provide include: loader foot accelerator &brake pedal,multiway valve control,gear shift control,push-pull cable control system,control system of excvavtor handle & foot accelerator and clutch, concrete mixer truck cab control and rear control system of pump and accelerator,control system of forward,power take-off,accelerator,brake and clutch push-pull cable for kinds of vehicles,handle lever and handle ball for road grader,handle brake cable for special vehicles. All of our products have passed the ISO9001-2008 certification.
Our company puts the quality of products in the first place, offers the best service for all of our customers. At the same time, we focus on the R&D as possible as we can.
We provide not only professional products but also sincere service.Welcome to order from us!
Best regards,
Kevin Wu